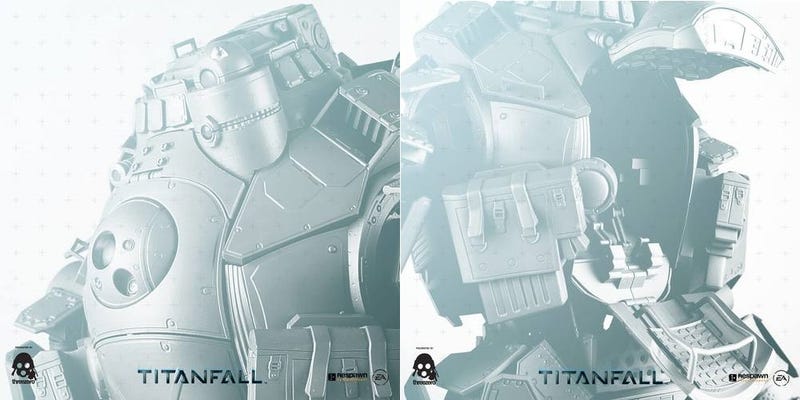 threezero posted several new photographs of their upcoming Titanfall Atlas Titan:
After showing fist Titanfall teaser earlier this week, we are just overwhelmed with your feedback and all the questions! Thank you so much for all the congratulations and excitement.

Today, we are ready to share photos of Titanfall Atlas prototype. Figure will stand approximately 20" (50.8cm) tall and will be extremely detailed! As you can see on the photos it comes with a number of movable joints, articulated fingers and cockpit which can be opened. We have more surprises and will reveal full specification later on.

Naturally Atlas will be coming with the pilot as well. Wait when you will see it fully painted and with weathering applied!
You are now looking at Screenburn, a Kotaku blog dedicated to the best gaming images, videos and GIFs online.