Sega will be pulling the plug on Phantasy Star Universe's online mode for the PlayStation 2 and PC versions later this year, putting an end to the multiplayer aspect of the three-year-old role-playing game.
Phantasy Star Universe players' final opportunity to hack and slash online will happen on March 31 at which point the PS2 and PC versions will become single-player games only. No new PSU subscriptions will be accepted after January 29.
"The population is simply too low for us to be able to continue to support this platform," writes a Sega rep.
Sega says it will "continue to support, in full & with regular updates" the Xbox 360 version of the game.
The better, if somewhat vague, news for Phantasy Star fans is that "this server / service closure is helping to pave the way for bigger and better things for the Phantasy Star franchise in the very near future!" While my own fantasies steer toward, say, Phantasy Star V, the "bigger and better" things teased may simply mean the still unreleased Japanese Phantasy Star Universe content making its way Westward for the Xbox 360 version.
G/O Media may get a commission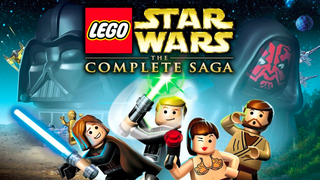 $10 or more
Humble Bundle - Starlight Bundle
Additional heartbreaking details at Sega's official PSU forum.
Important Information Regarding PC/PS2 Servers - Please Read [SEGA Forum - thanks, Jacob!]