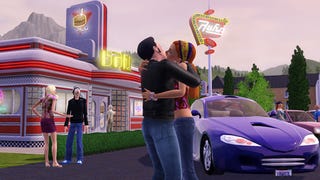 The People for the Ethical Treatment of Animals don't hand out many video game awards, but when they do, they're generally about games that favor eating vegetables and tofu over meat. PETA's choice game of 2009? The Sims 3.
The organization has lauded EA's life simulator as the "most animal-friendly game" of the year, otherwise known as PETA's Proggy Award. The animal-rights group praises The Sims 3 for its option to let players "choose a vegetarian lifestyle," making Sims, "like their real-life counterparts, live longer, age more slowly, and feast on cruelty-free delights-from tofu dogs to ratatouille."
"EA's compassionate update to its perennial favorite shows commitment not only to animals but also to the game's players," writes PETA, claiming that the previous iteration was only vegetarian friendly by way of mods.
I'm curious what PETA would consider 2009's least animal-friendly game. My best guess is Ringling Bros. and Barnum & Bailey Circus for the Wii, but that seems almost too obvious.
The Sims 3: Most Animal-Friendly Game of 2009 [PETA via Gamasutra]