Sentai Filmworks surprised fans at Anime Boston this weekend by announcing that the original English voice cast for Persona 4 would be reprising their roles for the North American release of the anime based on the PlayStation 2 role-playing game. Even more surprised were the voice actors themselves.
Perhaps Sentai officials got caught up in the spirit of Boston's second-largest geek gathering this weekend. That might explain the fact that seemingly none of the voice actors from the original English cast for Persona 4 seem to have any idea they've been hired to reprise their respective roles.
Anime Vice got in touch with several of the original cast, none of which had any clue what was going on. Yuri Lowenthal, the voice actor who portrayed Yosuke Hanamura, told the website ""I don't know what Sentai's up to, I'm sorry to say," following up with "I've heard back from half a dozen cast members, and none of us have been contacted".
Huh.
The voice of Ayane Matsunaga and Margaret in the game, Michelle Ann Dunphy, was also baffled.
"To be honest, I don't think Sentai has spoken with any of us," she said. "I'd be psyched to come back and play Margaret and Ayane again in the anime, but as of right now? I won't count my eggs before they've hatched."
G/O Media may get a commission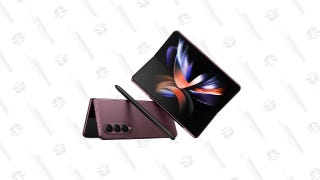 Save Up to $300
Galaxy Z Fold4
For a moment it looked as if Karen "Nanako Dojima" Strassman was in on the announcement, but it turns out she was talking about recording voice work for the upcoming Persona 4: Arena instead.
Anime Vice reached out to Sentai's Mike Bailiff, who stood by the announcement at the convention. When asked why none of the voice actors were aware of their upcoming roles, all he could offer was "What I said below is all I've heard."
How very odd. Well at least the original cast seems up to the task, should Sentai ever get around to telling them about it.
The North American release of the Persona 4 anime is slated for a 2012 release.
Questions Swirl Around PERSONA 4: THE ANIMATION Dub [Anime Vice]