Today, one of the year's most hotly anticipated video game releases was delayed with no word when it will come out. Frustrated gamers spewed anger over social media, some even vowing to cancel their preorders. This afternoon after a whole nine hours, the world finally got the NCAA Football 14 Demo.
That's right, a free, trial-size version of a sports video game due out next month. In my time here covering sports, I've seen neither this kind of anticipation nor this kind of fury for a delayed demo, certainly not for NCAA Football. EA Sports' college title isn't an insignificant series, but it isn't in the same tier of worldwide, trending-topic hype as NBA 2K, FIFA or Madden, and their demos come and go with relative indifference, probably because these games are taken for granted every year.
You couldn't tell it by what went on today with NCAA Football 14, until the game finally showed up after 2 p.m. Eastern time.
To be honest, this year's demo version doesn't even sound that special. I had to telephone someone in Florida late yesterday just to get the six teams playing in the three matchups offered, all played with 3-minute quarters. That's been the same format for the past few years.
Yeah, this year's NCAA demo will offer a look at how real-time physics—introduced in last year's Madden—play out in the college game, and the offensive line blocking is said to be strongly upgraded. Well, offensive line blocking is said to be upgraded every single year. So where this bated-breath anticipation and teeth-gnashing anger came from, I have no idea.
G/O Media may get a commission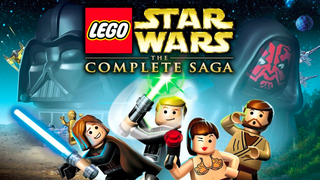 $10 or more
Humble Bundle - Starlight Bundle
To think, the day began with such promise:
ncaa 14 demo and Kanye west album released on same day. Dis gewd

— Pierce Vaughn (@Listen2Pierce) June 18, 2013
Gamers were expecting the demo to arrive at 5 a.m. When it didn't, and something for Painkiller: Hell & Damnation did, people went nuts. Evidently there were folks foregoing sleep or getting up early just to see 'Bama kick the hell out of VPI in Chick-fil-A's preseason showcase.
Pissed I woke up early for the NCAA demo and.. It's not even dropped yet

— THE C LaFever22 (@Clafever22) June 18, 2013
Had to take my kids to the Dentist, any word on the NCAA Demo as of yet? (Xbox) Can't believe I got up at 3 this morning for this SMH

— SportsGamingUniverse (@nadasfan) June 18, 2013
why the fuck has ea sports not release the ncaa 14 demo?!

— M?rlon (@_GoldenBoi_) June 18, 2013
Waddup w this NCAA Football 14 Demo though???? I'ma be late for work LMFAO #THESTRUGGLE

— Edwin Colon (@mistanycee) June 18, 2013
I still can't find this NCAA 14 demo. You could say I'm a little upset. #Wow #I.Mean.Wow.

— Dresden Wilbur (@DWilburr1) June 18, 2013
@EASPORTS I thought the demo to NCAA 14 was dropping today wtf? Slackers?

— Tony Allen (@ttonepatrone) June 18, 2013
@seDvCen @XboxSupport Man stayed up til 3:45am for that dang thing. Now I'm going to work. Today gonna suck and still no demo!! #Ncaa14demo

— The Sports Degos (@TheSportsDegos) June 18, 2013
Now, to be fair, last night many EA Sports titles began featuring in-game advertisements declaring the NCAA Football 14 demo was "out now," and clicking on it would take you to the Xbox Live Marketplace in order to download it. People were, obviously, greeted by blank screens when they did so, which helped stoke the anger.
Later in the morning EA Sports tried to address the matter:
For those of you asking when the Demo will be available - we've contacted Microsoft/Sony to speed up the process & will keep you posted!

— EA NCAA Football (@EANCAAFootball) June 18, 2013
That didn't seem to help much.
@EANCAAFootball Speed up the process? You morons were putting ads up in other EA games YESTERDAY, "NCAA Football 14 Demo Out Now"! Morons.

— Jesse Schultz (@jschultz1226) June 18, 2013
Hell, this guy right here works at EA Sports' Tiburon studio, but on the Tiger Woods PGA Tour series. He also wanted to know WTF the demo is:
@majornelson - Larry, NCAA FB demo should be out today. Can you help a brother?

— Craig Evans (@TheCraigEvans) June 18, 2013
Meantime, this person tried to supply a lone voice of reason:
Why are people flipping out over the NCAA 14 demo?its just a demo that will give a hour or 2 of entertainment!!!people need to calm down.

— Emenike FTW (@xxbetterxdaysxx) June 18, 2013
But as the minutes became hours and the hours became ... well, more hours, the anger mounted:
I'm waiting for these fuckers to put the NCAA demo out so I can see this new engine

— KraigStefanowski (@Kstef13) June 18, 2013
@XboxSupport When is the ncaa football 14 demo coming, damn thing shoulda been out already!

— JT.Seven™ (@seDvCen) June 18, 2013
"@ColtsSharksReds: NCAA 14 demo out at 5 AM EST!" You fuckin LIAR!

— deshilvanado (@_mcdaniels) June 18, 2013
Lest you think this is purely a Twitter phenomenon, NCAA Football's Facebook page was not spared, either. A sampling (perhaps tongue-in-cheek):
Microsoft was, of course, scapegoated (never mind the demo wasn't going to hit PlayStation Network until later in the afternoon).
Haha is Microsoft trying to convince us to buy a PS4? NCAA demo arriving late.

— Bobtrain (@TheBobtrain) June 18, 2013
Knew MS would f up and not release the NCAA 14 Demo on time smh

— Steele Clay (@Umadbro_703) June 18, 2013
Lmao! There are seriously xbox fans threatening to cancel their preorder of ncaa 14 an say they won't get an xbox one because the demos late

— w-kemp15 (@wkemp15) June 18, 2013
Conspiracy theories were floated:
@owengood The NSA is playing the NCAA Football 14 demo. Who is this Johnny Football anyway?

— Game On (@SimonSplash) June 18, 2013
But morning turned to afternoon and afternoon to evening with no sign of the demo and no word when it would arrive. That called for an ultimatum:
They bs'n with this ncaa football 14 demo... It better be up there when I get home...

— ? (@Un_Franc) June 18, 2013
To contact the author of this post, write to owen@kotaku.com or find him on Twitter @owengood.