Hello! This week we get a nice birthday gift from Mads Mikkelsen, eat an apple in front of an apple Pokemon, watch the trailer for a new Half-Life game, wish for a double jump and get ready to beat the shit out of Pennywise.

Great Kotaku Content From The Past Week
The first time I found a taller than usual pillar with stuff on top I knew I was going to get a double jump and I was bummed I didn't already have it.
G/O Media may get a commission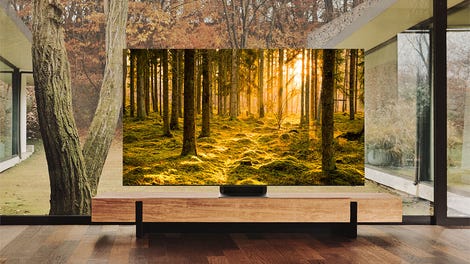 Up to 40% off
Samsung Smart TVs
You should probably stop making war games then...
Mads wishing me, ME, happy birthday is the best birthday gift I've ever gotten from a video game character before.
I prefer the new shows, personally.
Tweets!
I want you to watch what happened to the last apple who dared to disobey me.
Touchbars are only cool if you are using them to play games.
She was a wonderful woman who did a lot of good things and now you can honor her life by getting this SWEET looking theme for your PS4.
Pennywise is a good friend.
News
Trailers And Videos You May Have Missed
I can't believe this is real.
Is this a trailer for a Black Friday sale...? What?
This might be one of the worst "Old people trying to hip" trailers I've ever seen.