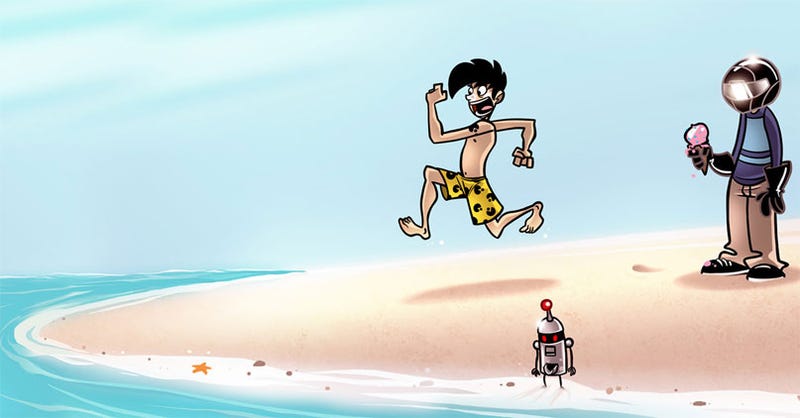 It's testament to the lasting popularity of Penny Arcade that we can write a headline like that. After all, how many of the site's readers would have expected to still be reading them in 2010?
That's, like, flying cars/robot helpers territory. Yet the site/comic, written by Jerry Holkins and illustrated by Mike Krahulik, has gone from success to success since launching in 1998, and to cap it all of will be releasing a book next year. A proper book, too, not just a collection of comics.
All they're saying at the moment is that it's some kind of anniversary compendium that will detail the making and running of the site, to celebrate PA's 10th birthday. And in true PA style, readers are being asked to submit questions for the pair, with answers to eventually turn up in the book.