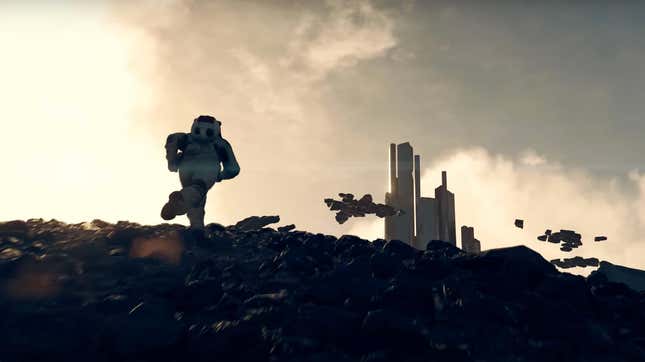 Though Starfield isn't even out of its Early Access period yet (its full release will happen at 12:00 a.m. UTC on September 6, or 8 p.m. Eastern on September 5), one speedrunner has already managed to beat Bethesda's hundreds-of-hours long game in less time than it takes to watch Barbenheimer. The speedrunner, Micrologist, wrapped up the NASA-punk giant in a neat 2 hours, 51 minutes, and 42 seconds, VG247 first reported.
This Brutal Gothic Metroidvania Is Shaping up To Be Something Special
Micrologist, who's previously completed games like Doom Eternal in just over an hour and Bugsnax in 19 minutes, posted a time-stamped version of their Starfield run on YouTube on September 3. For viewers and other eager speedrunners, the video demonstrates which parts of Starfield's main quest are easy to gloss over, and which sections require even a speedrunner's full attention. Naturally, the entire 3-hour video coalesces into one mega spoiler for anyone who hasn't completed Starfield's approximately 40-hour main quest, or for anyone who hasn't yet accessed the game ahead of its official, global launch.

When will Starfield be available on Xbox's subscription Game Pass?
Competition between Starfield speedrunners is about to get more dense and people currently cowering from spoilers are, conversely, going to chill out—we're very close to that official launch at 8 p.m. Eastern on September 5, which is when every Game Pass owner will gain access to Starfield.

You can also preload the action role-playing game on either your Xbox Series X/S or via Steam right now.

Read More: Here's When You Can Actually Start Playing Starfield

Just remember that "you'll need to clear out some room on your SSD, as Starfield takes up a decent amount of space," Kotaku staffer Zack Zwiezen writes in a recent article, "specifically, around 139 gigabytes on PC and 126 gigs on Xbox Series X/S consoles." The tricky part will be condensing those 139 gigabytes into a 2-hour world record.