Dallas Fuel player Félix "xQc" Lengyel has found himself in hot water once again, this time for directing an insensitive insult at a player for the Houston Outlaws, shortly after the Outlaws swept Fuel 4-0 yesterday afternoon. Lengyel has been suspended and fined.

During a stream yesterday evening, Lengyel took issue with Outlaws tank Austin "Muma" Wilmot, who, during yesterday's Overwatch League broadcast, dropped a notorious line of Lengyel's—"rolled and smoked"—in reference to his team's performance against Fuel. Lengyel was upset in part because he didn't even play in that match.

"That's fucked up shit," Lengyel said during his stream, drawing a comparison to a hypothetical traditional sports player yelling at another player while they were benched with a broken arm. "That's actually fucked up."
"You didn't smoke shit," he added. "Shut your fucking mouth. Go back there. Suck a fat cock. I mean, you would like it."
Wilmot, who is openly gay, brushed off the comment on his own stream, referring to Lengyel as a "homophobic piece of garbage." "I'll just keep winning," he said.
G/O Media may get a commission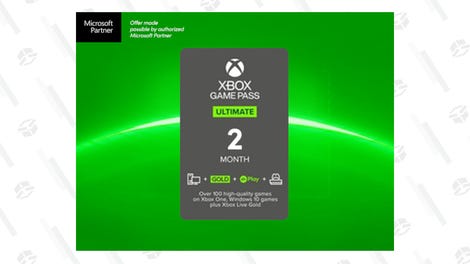 70% Off
Xbox Game Pass Ultimate Two-Month Subscription
Today, Lengyel took to Twitter to apologize for what he said on stream. "Everything is so fking trash lately," he wrote. "Hope I can turn this into something good, sorry @Muma."
Wilmot, in turn, accepted the apology and apologized back. "You're on a great team and I fully expect you to return to full force before playoffs. GL my doggie," he wrote.
It seemed to be water under the bridge at that point, but later in the day, Dallas Fuel announced that they'll be taking disciplinary action against Lengyel. For now, they've merely said that he won't be taking part in tonight's match, but they added that additional details are "forthcoming."
In a recent interview with Compete, Dallas Fuel owner Mike Rufail said he's intent on letting his players, many of them big personalities like Lengyel, be themselves. He added, however, that there'll be consequences for players who go against his team's code of conduct, which Lengyel clearly did and is serving at least a one-match suspension for. Lengyel, in turn, has spoken about all the pressure that comes with being part of the Overwatch League, moving to a new country, and also streaming regularly. Currently, Fuel has lost every regular season game they've played, which has undoubtedly added frustration to the pile of stressors. Fuel now looks to turn things around on multiple levels.
Update - 9:50 PM: On the Overwatch League website, Blizzard has specified that Lengyel is suspended for a total of four matches and will be fined $2,000.
Update 2 - 11:00 PM: Dallas Fuel has announced that they'll uphold Blizzard's suspension and also bench Lengyel for the remainder of season one's first stage, which ends on February 10. While Lengyel is suspended, Fuel will offer him "additional resources, focus coaching, physical training, and support" to help him improve.