Daniel "Dafran" Francesca is an extremely skilled DPS player for Selfless, one of the best pro Overwatch teams out there. He's also an unapologetic griefer and troll, and his antics have finally come back to bite him.

The Week In Games: Fishing For Mysteries And Gang Wars
Today, both Blizzard and Dafran's own team have suspended him from play. This means he's no longer allowed to compete in Overwatch Contenders season zero or season one as a pro, nor in competitive mode's fifth season as a regular player. He's also been booted from his team's active roster indefinitely.
Dafran's been a controversial figure in Overwatch's pro scene for months, stemming from his tendency to lose on purpose when playing in Overwatch's ranked competitive mode. It all came to a head last night, when he fully admitted that he was "trying to throw games" while streaming cat girl dating (and fucking) sim Nekopara atop his Overwatch matches. He was also yelling about maybe getting banned from Twitch (warning: clip is NSFW), leaping off ledges, and generally trolling as much as he could.
This led to a deluge of threads on Overwatch's official forums and multiple Overwatch subreddits. Throwing matches, after all, makes the game extremely frustrating for other players and can be a form of cheating if your goal is to rank down to a point where competition isn't on your level. When one of the best players on earth does it, it's bullshit, plain and simple.
G/O Media may get a commission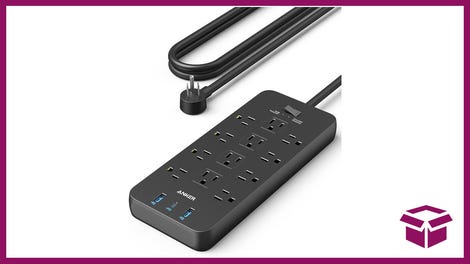 28% Off
Anker Power Strip Surge Protector
"Upon further VOD review of Dafran's behavior, especially this past night, we have found his actions to be completely unacceptable, and in clear violation of Blizzard's rules around player conduct, in addition to our own expectations of player/teammate conduct," reads a post on Selfless' site.
Blizzard, meanwhile, pointed to a rule stipulating that "competitors and spectators are required to act in a respectful sportsmanlike manner at all times" as justification for Dafran's suspension.
In response to the initial controversy, Dafran published a note saying it's time for him to stop trolling. "I am starting to realise my actions may be affecting my org, teammates and their careers," he explained. However, he also said, "I honestly do not give a shit what happen[s] to me and my fucking career, you can all go fuck yourselves" and added a pithy line about reforming into "Seagull V2." After the suspension came down, he was more resigned. "I reap what I sow and I deserve this," he tweeted. I guess we'll see if his old habits actually die hard.

Dafran is suspended for the time being, but it sounds like Selfless plans on taking him off the bench after he (hopefully) learns his lesson. "While Dafran will no longer be playing with our team, we will be assisting him in finding the help, counseling, and guidance that he needs to improve his mental and emotional well-being," concluded Selfless' post. "He is a dear friend, and we will be as supportive as possible during this time off from competitive play, so that he can come back stronger and better than ever."
"We apologize to our fans, the Overwatch community, and any/all persons and players impacted by Dafran's actions," Sefless added.