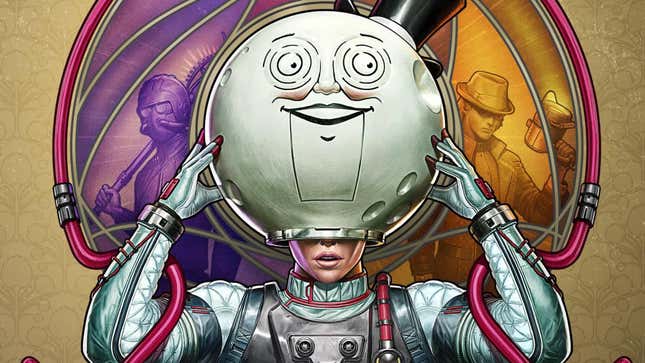 The Outer Worlds upgrade for PS5 and Xbox Series X/S seemed to come out of nowhere. Announced just a couple of weeks ago, the Spacer's Choice version of the 2019 sci-fi RPG shooter arrives well after other PS4 and Xbox One games got their next-gen updates. And now that it's finally here, players are discovering all sorts of issues.
Hollow Knight: Silksong's New Gameplay Trailer Is Living Rent-Free In Our Brains
Out March 7, The Outer Worlds: Spacer's Choice Edition packages together existing paid DLCs Peril on Gorgon and Murder on Eridanos, and promises visual upgrades, enhanced performance, and a number of other improvements. And after playing an hour of it on Xbox Series S, I can confirm that environmental textures, volumetric lighting, and other small details make it the prettiest version of Obsidian Entertainment's action RPG about space pirates and corporate espionage yet.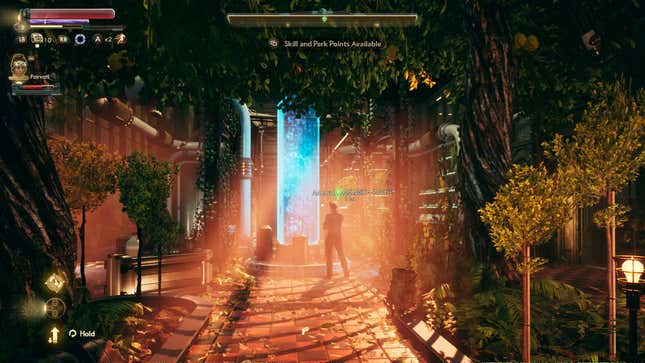 Unfortunately, performance is not at all smooth when it comes to things like the framerate. Cinematic mode can be rough, and performance mode, which targets 60 FPS, frequently chugs when entering a new area or fighting enemies in a particularly large environment. And I'm far from an outlier. In fact, players across Xbox Series X, PlayStation 5, and the new PC version are all reporting issues. "It's not the best choice, it's Spacer's Choice," goes the slogan of the in-game corporation synonymous with cost cutting. Many have already made similar jokes about the new edition.

The consensus seems to be that while the visual upgrades are welcome, they hardly make up for the new stuttering while traveling around the world. The load times are quicker on the new consoles, but they were already decent on the backwards compatible versions. It simply doesn't feel good to play in its current form, an especially tough pill to swallow considering Spacer's Choice Edition is a full $60 (currently discounted to $48 for a limited time), and even players who already own the base game and existing DLC will need to pay $10 to upgrade.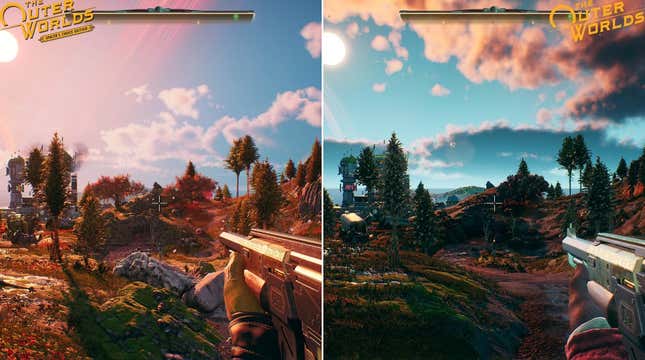 That's because rather than release a simple upgrade, Spacer's Choice Edition is technically an entirely separate version of the game. It takes up a separate slot in your console and Steam library, and you can't transfer your existing save file over to it. Unlike the base version, it's not on Game Pass either. And players who own physical copies of the game are having trouble even accessing the paid upgrade option.
While Obsidian Entertainment is owned by Microsoft, The Outer Worlds was published by Private Division, one of Take-Two's labels. Some players are currently lobbying one another to fill out support tickets on the publisher's website over the state of the new version. Private Division did not immediately respond to a request for comment.
Update 3/9/2023 9:40 a.m. ET: Private Division issued a statement on Twitter on Thursday announcing it's working on a patch for The Outer Worlds that will go live before March 19:
Update 3/23/23 10:27 a.m. ET: A patch has now gone out for PC, Xbox and PlayStation, but issues remain. An analysis by Digital Foundry thoroughly details visual improvements alongside framerate drops and hitching compared to the original version of Outer Worlds running on newer hardware. It also highlights many of the purely aesthetic differences that can give some areas of the game a dramatically different feel:
Correction 3/9/2023 9:38 a.m. ET: Control was published by 505 Games, not Private Division.