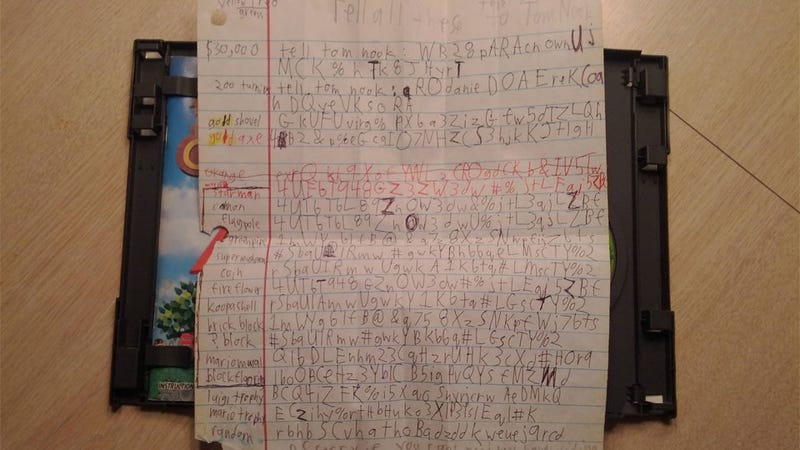 The story on a Reddit post from over the weekend goes like this. "My girlfriend bought an old copy of Animal Crossing. The surprise we found inside just made our day."
It's made our day too.
Located inside the box, and written in a style that to someone who once worked in childcare for six years looks entirely legit, is a massive note containing codes (essentially cheats) that can be used to trick Animal Crossing's tyrannical ruler and mortgage broker, Tom Nook, into giving you some great stuff.
Helpful, yes, but in the age of FAQs not really needed. What's appreciated is the fact this kid knew the game was being traded in, and as a parting gift went to all this trouble just to help out "a random person who buys this game". He/she even includes that most awesome of code-sharing tips; namely, an admission that their Is and 1s may be all screwed up, so if a code doesn't work, just swap those two around!
My girlfriend bought an old copy of Animal Crossing. The surprise we found inside just made our day [Reddit]