There was a time when Sega was busy announcing its new 16-bit system — and making sure that didn't cast any doubt on its partnership with... Tonka?
It's time for your weekly dose of old news from Kotaku (no jokes, please!). We visited 1987 last week, when a chest-thumping Nintendo dared to predict that Zelda could be as significant as Mario.
Now let's zip really close to the present, to 1989. Sega was not bowing out of the console war yet. No way. It had the Genesis device with which to crush Nintendo. An April 27, 1989 press release boasted about this machine and its amazing features:
Sega of America announces ''Genesis,'' world's first state-of-the-art 16-bit home video game system

Sega of America Thursday announced it will sell and market the world's first arcade-quality, 16-bit home video game system under the Genesis name in the United States.

The unit and software will be unveiled at the Summer Consumer Electronics Show, June 3-June 6 in Chicago, with initial distribution set for the fall of this year.

''The 16-bit home video system we are ready to launch will have an immeasureably important impact on the industry, based on the enthusiastic consumer and trade response in the six months the product has been available in Japan,'' said Sega of America chairman David Rosen.

''American retailers and consumers with whom we have demonstrated the product have embraced the high standards and accurate replication of the video arcade environment.''

Sega is building its own sales and marketing organization specifically for Genesis. This will not impact the company's existing relationship with Tonka, which sells and markets Sega's Master System.

''Our partnership with Tonka has been beneficial to both parties on the 8-bit business. Our development of a separate organization for Genesis is a natural result of Sega's product expansion plans. The number of new and advanced products being created by our R&D group is exciting, as is the opportunity to expand our corporate structure to meet new demands,'' Rosen said.

While not divulging specific software titles, Rosen said that there will be a broad array including concepts which heretofore have not existed in home video games. In addition, existing Sega Master System titles can be played on Genesis via a converter, which will also be introduced at CES.

Benefits of Genesis include high definition graphics; increased color and motion; stereo and high-fidelity music; simultaneously and independently scrolling gamefields and a stereo headphone jack.
G/O Media may get a commission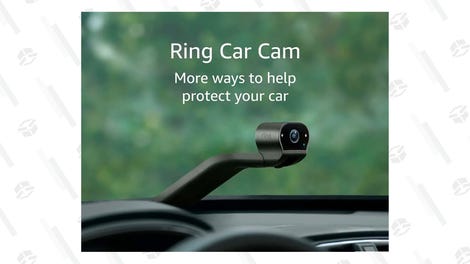 Readers, I must admit that I didn't own a Genesis. I had a Super Nintendo. So please tell me, which was more awesome: the "independently scrolling gamefields" or the "stereo headphone jack"?
And now back to our regular 2009 Kotaku posts... until next week.