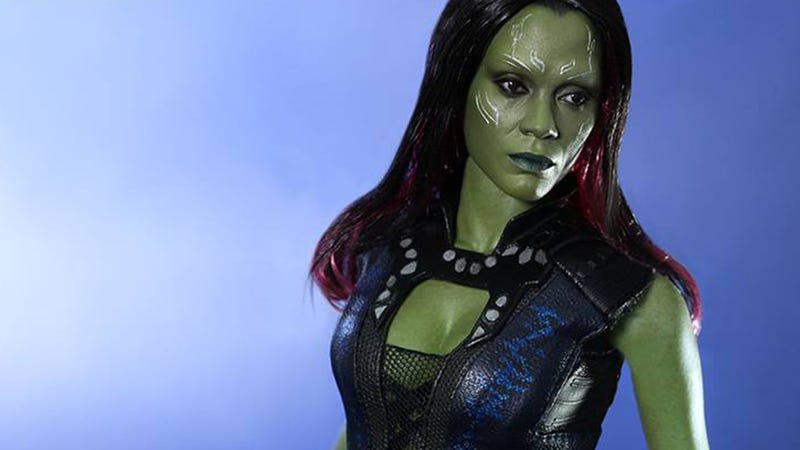 This isn't a toy. This is witchcraft.
I've been staring at this picture of the upcoming Gamora figure from Hot Toys since it popped up on the company's Facebook page yesterday. I'm not obsessed with Zoe Saldana's portrayal of Thanos' adopted daughter or anything — I think I'm just waiting for it to breathe.
Hot Toys has really pulled out all the stops for this figure. Implanted cloth hair, those lovely arms with the rubber-covered joints. Originally I figured I could get by with just Rocket and Groot. Now I just might need the whole set (though I wasn't very impressed with Hot Toys' Star-Lord).
Come in close on the face and the realism isn't quite all there. Something about the the expression breaks the illusion .
But that's fine with me. I don't need Gamora close to me. Just close to Rocket, in case he ends up wanting my stuff more than me.
Gamora is available for preorder at Sideshow for $199.99.