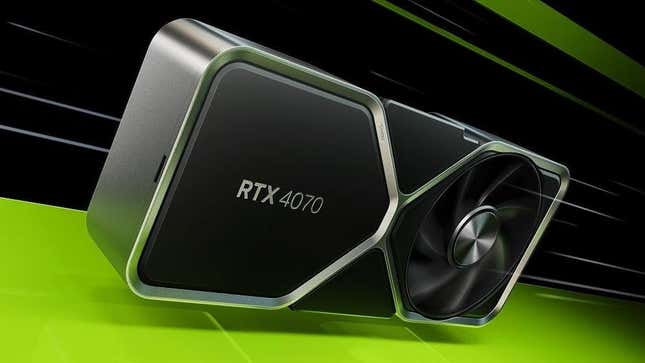 Last year, Nvidia launched beefy, expensive power hogs with the GeForce RTX 4080 and 4090 graphics cards and canceled the only real budget option over its own confusing naming conventions. Today, compromised performance in exchange for big savings is back on the table thanks to the 4070, a $600 card that promises plenty of bells and whistles if you're willing to forgo 4K graphics.

Diablo IV Druids, Do This ASAP To Unlock Some Powerful New Abilities
Nvidia is calling the GeForce RTX 4070, which goes on sale April 13, the "ideal GPU" for those who want to play the latest blockbuster games at 1440p resolution, a respectable mid-point between standard HD and 4K. The company says it can hit that benchmark while still supporting ray tracing, DLSS 3, and high frame rates. "The GeForce RTX 4070 with DLSS 3 is on average 1.7x faster compared to last generation's RTX 3070 Ti with DLSS 2," it claimed in an April 12 announcement. "It is also 20% faster on average in traditional games while reducing average gaming power consumption by 23%."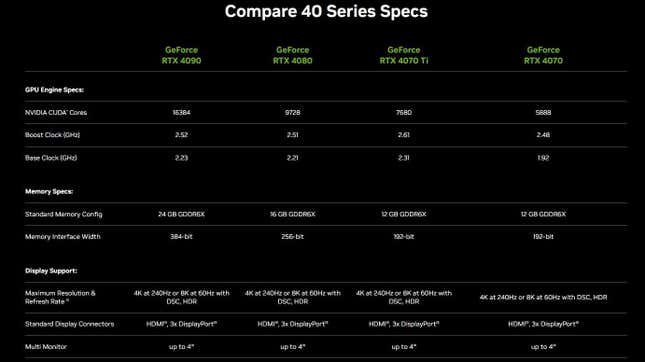 Digging a bit more into the comparisons, the 4070 is over $200 less than the next cheapest option, the GeForce RTX 4070 Ti, and still $100 less than the last generation GeForce RTX 3080. At higher resolutions, the 3080 still appears to have an edge, but early reviews suggest Nvidia's latest budget option will get players more bang for their buck if they're willing to settle for 1440p. It's also the smallest 4000 series card yet, which might come as a relief to anyone not looking forward to upgrading their PC case in order to accommodate Nvidia's existing behemoths.

When the company first revealed the 4090 and 4080 cards last year, CEO Jensen Huang said $1,200 was the new normal for high-end gaming GPUs. Making matters even worse, a "cheaper" $900 12GB RTX 4080 option immediately got canned, with Nvidia launching the SKU just weeks later because while it was considered too "confusing" to have two different GPUs both using the "RTX 4080" name. It ultimately resurfaced in January in the form of the weaker RTX 4070 Ti, but the new base RTX 4070 card brings the price point down even further.
Graphics card prices spiked during the early part of the pandemic due to supply shortages as well as the rise of crypto mining operations. Both of those issues have subsided, but prices remain high as manufacturers chase new benchmarks. For now at least, the lag in demanding new blockbuster games this hardware cycle has given players some breathing room. We'll see how much longer that lasts with Starfield and other big games on the horizon.