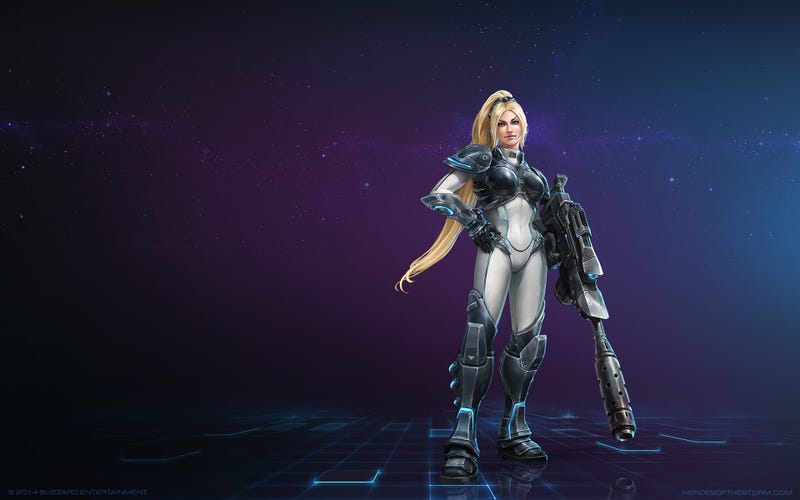 Nova, Dominion Ghost, is one of the characters in Blizzard's upcoming Heroes of the Storm. Below, you'll find wallpaper-sized images of a dozen more heroes, including the Queen of Blades.
From the official site:
Heroes of the Storm™ is a raucous online team brawler starring your favorite Blizzard characters. Build and customize heroes from across every Blizzard universe to suit your play style. Team up with your friends and engage in fast-paced mayhem across varied battlegrounds that impact strategy and change the way you play the game.

Heroes represents more than 20 years of Blizzard gaming history, settings, and iconic characters, all mashed up into an epic, off-the-wall team brawler. Fight out classic showdowns such as Tyrael vs. Diablo and Arthas vs. Uther, or settle those late-night debates you've had about who's the stronger leader—Raynor or Thrall? Could Zeratul take down Illidan in a fight? Who's more badass . . . Kerrigan or the Demon Hunter from Diablo III? The combinations of Blizzard heroes and universes are endless.
These paintovers are by Luke Macini, using models by Phil Gonzales and textures by Ted Park.
This video shows how the characters actually look in game:
You are now looking at Screenburn, a Kotaku blog dedicated to the best gaming images, videos and GIFs online.