This week, Japan's national sport was brought to its knees, hit with allegations of match-fixing. Some sumo fans were surprised, but after lingering questions over previous gambling scandals, some weren't. Gran Turismo creator Kazunori Yamauchi sure wasn't.
These Great Fortnite Creative Maps Show Us What's Possible
After a gambling scandal broke out last year in which sumo wrestlers were placing illegal bets on baseball games, with Japanese Yakuza apparently acting as bookies, their cell phones were confiscated by the cops. But the police found more than baseball gambling: the phones also contained damning evidence of sumo wrestlers throwing matches for money. According to The Economist, messages like "Who do I owe a win to now?" from the phones were leaked to the press. In the messages, the names of nine sumo wrestlers were mentioned, reports GlobalPost. Matches were fixed for as little as ¥200,000 or US$2,400.
Three wrestlers stepped forward this week and admitted to throwing matches.
G/O Media may get a commission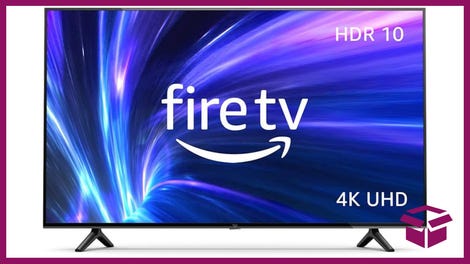 42% Off
Amazon Fire TV 50" 4K Smart TV
The sport's governing body, the Japan Sumo Association, canceled the upcoming 15-day tournament in Osaka next month. The last time this happened was due to wartime bomb damage during World War II. Meanwhile, the Japanese Sumo Association pledges to "root out corruption" and "establish the facts."
"The spring tournament was canceled because of match-rigging," tweeted Gran Turismo creator Kazunori Yamauchi earlier this week. The scandal was the top story this week in Japan, with even the country's Prime Minister saying it was "an act of betrayal" if true. But Yamauchi wasn't simply chiming in on the storm that's rocking Japan's 1,500 year-old sport.
Yamauchi recalls that once before the final day's festivities of a sumo tournament, an old man in the Kuramae police station nonchalantly said, "This wrestler is going to win tomorrow's sumo tournament." The reason why this cop knew this, Yamauchi writes, is that the police needed to plan security for the parade route from the Tokyo's Sumo Hall to the winning sumo wrestler's sumo stable.
"This wrestler is going to win tomorrow's sumo tournament."
For decades, sumo has been accused of match-rigging. In the book Freakonomics, Steven D. Levitt and Stephen J. Dubner even laid out their hypothesis as to why sumo matches were fixed after examining the iffy sport's winning percentage. The book also recounts the tale of two former wrestlers who were going to hold a press conference in which they were going to details sumo's match-rigging, drug use and "sexcapades". But the two wrestlers died of a similar respiratory illness in the same hospital. Hours apart. The police stated that there was no foul play and did not investigate further.
The police are not planning on launching an investigation into this latest match-rigging scandal, either. As GlobalPost points out, match fixing is not illegal in Japan, and there is no evidence that anyone placed bets on the outcomes.
According to Yamauchi, there was a time in which spectators could enjoy sumo wrestlers competing to win. "Times change," Yamauchi adds.
Culture Smash is a daily dose of things topical, interesting and sometimes even awesome — game related and beyond.
[Pics: Getty]