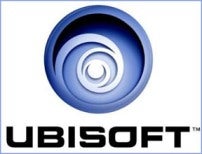 News of a $260 million incentive package to bring a new Ubisoft studio - and 800 jobs - to Toronto has not received universal applause. One columnist depicts studios as faithless corporate welfare recipients.
Writing for Toronto's Globe & Mail on Saturday, Marcus Gee rips Ontario's government as trying to be more hip than responsible, facing down an $18.5 billion deficit. Toronto's subsidy to Ubi may be meant to consolidate the area's position as "the third largest television, film and digital-media cluster in North America," he says, but the studio already turns a $111 million profit. And they're getting a hand up at the expense of Ontario's dowdier, longer-tenured corporate citizens.

That quarter-billion has to come from somewhere, much of it from good Toronto businesses that don't have the buzz factor to attract an open-collared premier. Their tax burden will rise, and their business will suffer, while the cool kids in the video-game industry collect government cheques.
Gee says developers are notoriously "a footloose bunch," and nothing prevents them from bolting for a better deal should tax or currency conditions change. Then again, Ubisoft has two other studios and 2,000 employees in Canada. I'd say they've shown a strong commitment to the country.
On some level, jobs are jobs, and criticizing (sigh, criticising) a deal bringing in 800 jobs just because they're video game jobs is a smidge unfair. Not every industry that makes up a regional economy is of the indispensable manufacturing variety. That said, another columnist pointed out that the incentives offered Ubisoft translate to $329,000 per job. That's a tough call in tight times.
McGuinty's Playing with the Cool Kids [Toronto Globe and Mail, via GamePolitics]