Next month, Nintendo is showing off the Nintendo 3DS to the general public in Japan for the first time. It could possibly make you sick. Oh, and don't plan on bringing young kids for 3D fun.
The Week In Games: Fishing For Mysteries And Gang Wars
Nintendo has a couple warnings regarding the Nintendo 3DS. These are general safety warnings for 3D, but here, Nintendo 3DS specific. The warnings echo sentiment expressed by Nintendo of America president Reggie Fils-Aime to Kotaku during E3 earlier this year.
G/O Media may get a commission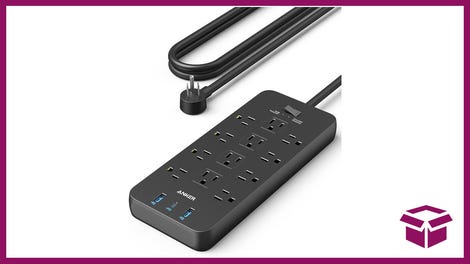 28% Off
Anker Power Strip Surge Protector
Up until now, Nintendo recommended a break after an hour of play. But that was 2D, and as Nintendo notes, 3D causes quicker eye fatigue and some 3D software causes eyes to become more tired faster than other software.
But in the case in which players are able to enjoy 3DS games problem free, Nintendo recommends taking a break after 30 minutes of play.
"If your physical condition worsens or you become ill, please stop playing at once," states Nintendo.
The company notes that 3D has different effects on different people. The inclusion of the 3D slider, which allows players to tweak the 3D effect helps ensure that a wider range of players can enjoy the 3DS.
However, children under six years old will be included in that range. Nintendo points out that the vision of young children is still in developmental stages, which is why it recommended that they do not use the 3DS's 3D effects as well as watch 3D movies and 3D television.
Viewing 3D at a young age could have effects later in life.
According to Nintendo, "Since the Nintendo 3DS can be changed to 2D to avoid any effects on young children's vision, it is possible for anyone to enjoy playing it." But not of course 3D.
Nintendo is going as far as to include 3D parental controls for the Nintendo 3DS.
ニンテンドー3DSを体験される方へ [Nintendo]