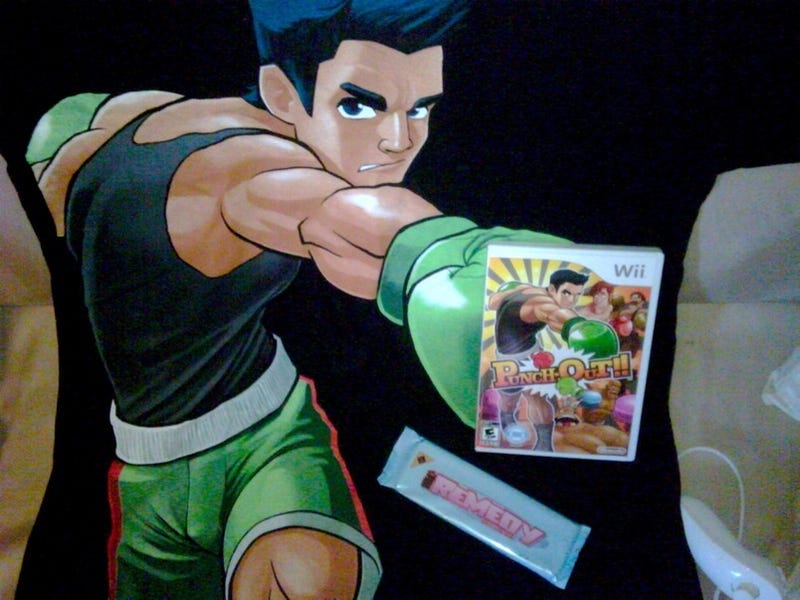 The Nintendo World Store hosted a pre-launch Punch Out!!! party in New York this weekend, handing out free t-shirts, candy bars and one title.
Reader TheMissing sent in this pic from the party showing off the free t-shirt he snagged and the Doc's Remedy chocolate bar that was given out with a purchase of the game.
Nintendo sent out a clutch of photos showing all of the folks who arrived at the store to try and nab the title of World Video Boxing Association champion. Cyr F. of Jersey City took home the trophy.