Nintendo of America has laid out its plans for the upcoming holiday shopping season—and a little bit beyond—dating a ton of Wii, Nintendo DS, WiiWare and DSiWare games, while also subtly announcing a few new ones.
The list is long and likely full of third-party goods for both the Wii and DS platforms that won't appeal to the general Kotaku readership, so here are some highlights.
The Legend of Zelda: Spirits Tracks has been dated for December 7th in North America. You might already know that.
Sadly, there is no specific release date for New Super Mario Bros. Wii. It's still listed as a "Holiday" release.
Shantae: Risky's Revenge is coming to DSiWare from developer WayForward Technologies.
Art Style: Digidrive adds another bit Generations title to DSiWare and the Electroplankton DSiWare releases are coming stateside.
Nintendo will release Pinball Pulse: The Ancients Beckon and Sparkle Snapshots via DSiWare, titles previously unannounced.
But if you want the full list, here it is...
Wii
2K Sports
NHL 2K10 - Sept. 15
Baseball Blast! - Sept. 28
NBA 2K10 - Oct. 6
2K Play
Dora the Explorer: Dora Saves the Crystal Kingdom - Fall
Ni Hao, Kai-Lan: Super Game Day - Fall
Ringling Bros. and Barnum & Bailey Circus - Fall
G/O Media may get a commission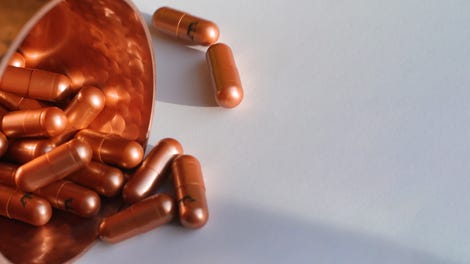 health
The Lyma Supplement
505 Games
My Ballet Studio - November
Baby and Me - November
Activision Publishing, Inc.
Animal Planet Vet Life - Sept. 15
Marvel: Ultimate Alliance 2 - Sept. 15
Cabela's Big Game Hunter 2010 - Sept. 22
Rapala We Fish - Sept. 22
Bakugan Battle Brawlers - Oct. 20
iCarly - Oct. 20
Madagascar Kartz - Oct. 20
Mountain Sports - Oct. 20
Hidden Mysteries Titanic - Oct. 27
Barbie and the Three Musketeers - Oct. 27
Jurassic Hunter - Oct. 27
DJ Hero - Oct. 27
Chaotic: Shadow Warriors - Nov. 10
Hot Wheels Battle Force 5 - Nov. 10
Call of Duty: Modern Warfare: Reflex - Nov. 10
Tony Hawk: RIDE - Nov. 17
Band Hero - November
Guitar Hero Van Halen - Dec. 22
Aspyr Media
My Baby and Me - Nov. 17
Atlus U.S.A., Inc.
101-in-1 Party Megamix - Oct. 27
Trauma Team - Spring
Shiren the Wanderer - Spring
Capcom Entertainment, Inc.
Spyborgs - Sept. 22
Resident Evil: The Darkside Chronicles - Nov. 17
City Interactive USA, Inc.
Chicken Riot - November
Combat Wings: The Great Battles of WWII - January
Art of Murder - March
D3Publisher
Family Party: 30 Great Games Outdoor Fun - Sept. 22
Astro Boy: The Video Game - Oct. 20
THE SECRET SATURDAYS: BEASTS OF THE 5TH SUN - Oct. 20
BEN 10 ALIEN FORCE: Vilgax Attacks - Oct. 27
Kamen Rider Dragon Knight - Winter
Destineer
We Wish You A Merry Christmas - Oct. 13
Buck Fever - Oct. 20
Alien Monster Bowling League - Oct. 27
Marines: Modern Urban Combat - Nov. 3
Satisfashion - Nov. 17
Rec Room - Nov. 17
Disney Interactive Studios
Disney Sing It: Pop Hits - October
Princess and the Frog - November
Electronic Arts
MySims Agents - Sept. 22
Dead Space Extraction - Sept. 29
Spore Hero - Oct. 6
CHARM GIRLS CLUB Pajama Party - Oct. 20
SimAnimals Africa - Oct. 26
LITTLEST PET SHOP FRIENDS - October
NERF 2: "N-Strike" Elite - October
HASBRO FAMILY GAME NIGHT 2 - October
FIFA 10 - October
Need for Speed Nitro - Nov. 17
EA SPORTS Active More Workouts - November
Knowledge Adventure
JumpStart Escape from Adventure Island - Nov. 1
Konami Digital Entertainment, Inc.
Walk It Out! - October
Silent Hill: Shattered Memories - November
Storybook Workshop - November
Karaoke Revolution - November
Ultimate Party Challenge - November
DanceDanceRevolution Hottest Party 3 - November
pop'n music - November
Pro Evolution Soccer 2010 - Q4
LucasArts
Star Wars The Clone Wars: Republic Heroes - Oct. 6
LEGO Indiana Jones 2: The Adventure Continues - Fall
Majesco Entertainment
Our House: Party! - Sept. 22
A Boy and His Blob - Oct. 13
Jillian Michaels Fitness Ultimatum 2010 - Oct. 20
Alvin and the Chipmunks: The Squeakquel - Dec. 1
The Daring Game for Girls - Holiday
Mastiff
Shimano Xtreme Fishing - Sept. 29
Remington Great American Bird Hunt - Oct. 27
NAMCO BANDAI Games America Inc
Dragon Ball: Revenge of King Piccolo - October
Food Network: Cook or Be Cooked - November
We Cheer 2 - November
Nintendo
Wii Fit Plus - Oct. 4
New Super Mario Bros. Wii - Holiday
Playlogic
Sudoku Ball Detective - Sept. 22
SEGA
Wacky World of Sports - Sept. 22
Mario & Sonic at the Olympic Winter Games - Oct. 13
Planet 51 - Nov. 17
Jambo! Safari: Animal Rescue - Q4
Sonic & Sega All-Stars Racing - Feb. 10
Super Monkey Ball Step & Roll - Early 2010
SouthPeak Games
My Baby First Steps - Holiday
Sushi Go Round - Holiday
Square Enix
FINAL FANTASY CRYSTAL CHRONICLES: THE CRYSTAL BEARERS - Dec. 26
Storm City Games
The Island of Dr. Frankenstein - Oct. 6
Vegas Party - Oct. 27
Bermuda Triangle: Saving the Coral - Nov. 9
Tecmo
Family Fun Football - Sept. 29
THQ
The Biggest Loser - Oct. 6
Cars Race O Rama - Oct. 13
Marvel Super Hero Squad - Oct. 20
WWE SmackDown vs. Raw 2010 - Oct. 20
SpongeBob Truth or Square - Oct. 26
Are You Smarter Than a 5th Grader: Game Time - Oct. 26
World of Zoo - Oct. 26
All Star Cheer Squad 2 - Oct. 27
Drawn to Life: The Next Chapter - Oct. 27
Daniel X - Jan. 12
World of Outlaws: Sprint Cars - Feb. 2
TOMY Corporation
NARUTO Shippuden: Clash of Ninja Revolution 3 - Nov. 17
Ubisoft
Cloudy with a Chance of Meatballs - Sept. 15
Where's Waldo: The Fantastic Journey - Sept. 22
Teenage Mutant Ninja Turtles: Smash-up - Sept. 22
The Price is Right 2010 Edition - Sept. 22
Family Feud 2010 Edition - Sept. 29
CSI: Deadly Intent - Oct. 20
Monster 4x4 Stunt Racer - Oct. 27
Rabbids Go Home - Nov. 3
Academy of Champions - Nov. 3
Shaun White Snowboarding: World Stage - Nov. 8
Just Dance - Nov. 17
James Cameron's Avatar The Game - Nov. 24
Your Shape Featuring Jenny McCarthy - Nov. 24
UFO Interactive Games, Inc.
Army Rescue - Sept. 29
Rock Blast - Oct. 20
Arcade Shooter: Ilvelo - Oct. 27
Geon Cube - Oct. 27
Smart Series Presents: JaJa' Adventure - Nov. 10
Vir2L Studios
Medieval Games - Oct. 20
Warner Bros. Interactive Entertainment
Scooby-Doo! First Frights - Sept. 22
Where the Wild Things Are - Oct. 13
Game Party 3 - October
LEGO Rock Band - Holiday
SCENE IT? BRIGHT LIGHTS! BIG SCREEN! - Holiday
XSEED Games
JU-ON: The Grudge - Oct. 13
Valhalla Knights: Eldar Saga - Fall
WiiWare
Aksys Games
BIT.TRIP VOID - Q3
BIT.TRIP series (3 additional titles) - Q4, Q1
Broken Rules
And Yet It Moves - Q4
Frontier
LostWinds: Winter of the Melodias - Q4
Gameloft
Ghost Mansion Party - Q3
The Oregon Trail - Q4
Ghostfire Games
Rage of the Gladiator - Q1
Incredible Technologies
Carnival King - Q3
Konami
Castlevania: The Adventure Rebirth - Q3
Frogger Returns - Q4
Nabi Studios
Toribash - Q4
Natsume
Moki Moki - Q3
Harvest Moon: My Little Shop - Q4
Nicalis
Cave Story - Q3
Night Game - Q1
La Mulana - Q1
NinjaBee
The Amazing Brain Train - Q4
Nintendo
You, Me, and the Cubes - Q3
Eco Shooter: Plant 530 - Q4
Nintendo/TPC
Pokémon Rumble - Q4
Press Play
Max & the Magic Marker - Q4
React Games
Archon: Classic - Q1
Taito
Arkanoid Plus! - Q3
Team Meat
Super Meat Boy - Q1
Telltale Games
Tales of Monkey Island: Lair of the Leviathan - Q3
Tales of Monkey Island: The Trial and Execution of Guybrush Threepwood - Q4
Tales of Monkey Island: Rise of the Pirate God - Q4
Nintendo DS/Nintendo DSi
2K Play
Dora the Explorer: Dora Puppy - Oct. 26
Ni Hao, Kai-Lan: New Year's Celebration - Oct. 26
The Backyardigans - Oct. 26
Ringling Bros. and Barnum & Bailey Circus - Fall
505 Games
My Ballet Studio - November
Discovery Kids SpiderQuest - November
Dream Diary - November
Picture Perfect Hair Salon - November
IL2 Sturmovik: Birds of Prey - Sept. 15
Activision Publishing, Inc.
Marvel: Ultimate Alliance 2 - Sept. 15
Animal Planet Vet Life - Sept. 15
Bakugan Battle Brawlers - Oct. 20
iCarly - Oct. 20
Madagascar Kartz - Oct. 20
Barbie and the Three Musketeers - Oct. 27
Call of Duty: Modern Warfare: Mobilized - Nov. 10
Chaotic: Shadow Warriors - Nov. 10
Hot Wheels Battle Force 5 - Nov. 10
Band Hero - November
Aspyr Media
Fighting Fantasy: The Warlock of Firetop Mountain - Oct. 26
City Interactive USA, Inc.
Sushi Academy - Oct. 13
Chronicles of Mystery: Curse of the Ancient Temple - Oct. 27
Animal Country: Life on the Farm - November
Party Designer - November
Art of Murder - February
Jewels of Sahara - March
D3Publisher
Astro Boy: The Video Game - Oct. 20
THE SECRET SATURDAYS: BEASTS OF THE 5TH SUN - Oct. 20
BEN 10 ALIEN FORCE: Vilgax Attacks - Oct. 27
Kamen Rider Dragon Knight - Winter
Destineer
Satisfashion - Nov. 17
Disney Interactive Studios
Disney Fairies: Tinker Bell and the Lost Treasure - October
Disney's A Christmas Carol - November
JONAS - November
Princess and the Frog - November
Electronic Arts
MySims Agents - Sept. 22
Spore Hero Arena - Oct. 6
CHARM GIRLS CLUB My Fashion Show - Oct. 20
CHARM GIRLS CLUB My Fashion Mall - Oct. 20
CHARM GIRLS CLUB My Perfect Prom - Oct. 20
SimAnimals Africa - Oct. 26
LITTLEST PET SHOP CITY FRIENDS - October
LITTLEST PET SHOP COUNTRY FRIENDS - October
LITTLEST PET SHOP BEACH FRIENDS - October
HASBRO FAMILY GAME NIGHT 2 - October
FIFA 10 - October
Ignition Entertainment
Nostalgia - Oct. 20
Konami Digital Entertainment, Inc.
WireWay - November
LucasArts
Star Wars The Clone Wars: Republic Heroes - Oct. 6
Star Wars Battlefront: Elite Squadron - Nov. 3
LEGO Indiana Jones 2: The Adventure Continues - Fall
Majesco Entertainment
Our House - Sept. 22
Sideswiped - Sept. 29
Cake Mania 3 - Oct. 13
Jillian Michaels Fitness Ultimatum 2010 - Oct. 20
Cooking Mama 3: Shop and Chop - Oct. 27
My Hero: Astronaut - Nov. 3
Alvin and the Chipmunks: The Squeakquel - Dec. 1
Dawn of Heroes - Dec. 1
My Hero: Firefighter - December
The Daring Game for Girls - Holiday
NAMCO BANDAI Games America Inc
Dragon Ball Z: Attack of the Saiyans - November
Nintendo
Pokémon Mystery Dungeon: Explorers of Sky - Oct. 12
Style Savvy - Nov. 2
The Legend of Zelda: Spirit Tracks - Dec. 7
NIS America
A Witch's Tale - Oct. 6
Atelier Annie: Alchemists of Sera Island - Oct. 27
PopCap Games, Inc.
Bookworm - Dec. 1
SEGA
Bleach: The 3rd Phantom - Sept. 15
Mario & Sonic at the Olympic Winter Games - Oct. 13
Phantasy Star Zero - Nov. 10
Planet 51 - Nov. 17
Jambo! Safari: Animal Rescue - Q4
Sands of Destruction - January
Sonic & Sega All-Stars Racing - February
Infinite Space - Spring
SouthPeak Games
Montessori Music - Oct. 20
My Baby First Steps - Holiday
Sushi Go Round - Holiday
Crime Scene - Holiday
Square Enix
KINGDOM HEARTS 358/2 DAYS - Sept. 29
SPACE INVADERS EXTREME 2 - Oct. 20
Storm City Games
Hands On! Tangrams - Oct. 13
Jewel Master Egypt - Oct. 20
Flaw - Oct. 27
Foto Frenzy - Nov. 2
Bermuda Triangle: Saving the Coral - Nov. 9
THQ
James Patterson Women's Murder Club: Games of Passion - Sept. 15
Fabulous Finds - Sept. 21
Just in Time Translations - Sept. 21
The Biggest Loser - Oct. 6
Cars Race O Rama - Oct. 13
Marvel Super Hero Squad - Oct. 20
WWE SmackDown vs. Raw 2010 - Oct. 20
Are You Smarter Than a 5th Grader: Game Time - Oct. 26
World of Zoo - Oct. 26
SpongeBob Truth or Square - Oct. 26
Drawn to Life: The Next Chapter - Oct. 27
MX vs. ATV Reflex - Holiday
TOMY Corporation
NARUTO Shippuden: Ninja Destiny 2 - Sept. 15
Ubisoft
Cloudy with a Chance of Meatballs - Sept. 15
Where's Waldo: The Fantastic Journey - Sept. 22
The Price is Right 2010 Edition - Sept. 22
Family Feud 2010 Edition - Sept. 29
Battle of Giants: Dragons - Sept. 29
Imagine Salon Stylist - Sept. 29
Imagine Sweet 16 - Oct. 4
Imagine Zookeeper - Oct. 6
PETZ PONY BEAUTY PAGEANT - Oct. 13
Imagine Fashion Designer World Tour - Oct. 20
CSI: Deadly Intent - The Hidden Cases - Oct. 20
Jam Sessions 2 - Oct. 20
PETZ DOLPHINZ ENCOUNTER - Oct. 27
Might and Magic Clash of Heroes - Oct. 27
Imagine Artist - Oct. 27
C.O.P. The Recruit - Nov. 3
Rabbids Go Home - Nov. 3
Imagine Babyz Fashion - Nov. 3
Fairyland Melody Magic - Nov. 8
Style Lab Jewelry Design - Nov. 10
Style Lab Makeover - Nov. 10
PETZ NURSERY - Nov. 10
PETZ DOGZ TALENT SHOW - Nov. 17
PETZ HAMSTERZ SUPERSTARZ - Nov. 24
James Cameron's Avatar The Game - Nov. 24
Virtual Play Games
Junior Brain Trainer - Nov. 10
Junior Classic Games - Nov. 10
UFO Interactive Games, Inc.
Smart Boy's Gameroom 2 - Sept. 29
Smart Girl's Playhouse 2 - Sept. 29
Smart Kid's Mega Game Mix - Sept. 29
Reversal Challenge - Oct. 13
Balloon Pop - Nov. 12
Warner Bros. Interactive Entertainment
Scribblenauts - Sept. 15
Scooby-Doo! First Frights - Sept. 22
LEGO Rock Band - Holiday
Where the Wild Things Are - Oct. 13
TouchMaster 3 - Oct. 27
XSEED Games
THE WIZARD OF OZ: Beyond the Yellow Brick Road - Sept. 29
Nintendo DSiWare
Gameloft
Uno - Q4
Hudson Entertainment
Bomberman Blitz - Q4
Nintendo
Art Academy: Second Semester - Sept. 28
Art Style: DIGIDRIVE - Q4
Electroplankton (10 titles total) - Q4
Picturebook Games: The Royal Bluff - Q4
Pinball Pulse: The Ancients Beckon - Q4
Sparkle Snapshots - Q4
Subatomic Studios
Fieldrunners - Q4
WayForward Technologies
Shantae:Risky's Revenge - Q4