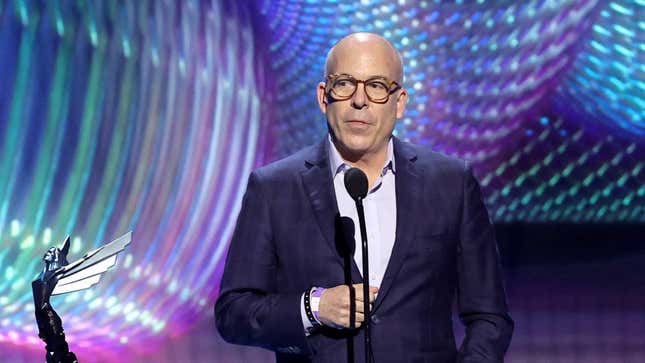 Yesterday, Nintendo of America's president Doug Bowser sent out an internal message to employees acknowledging the "media coverage involving claims made about worker conduct." He wrote that "We have and will always investigate any allegations we become aware of, and we are actively investigating these most recent claims."
What You Should Know About Mario Strikers' Big Free Update
This message, which Kotaku has viewed and which was shared with us by a source Kotaku has confirmed currently works for Nintendo, was posted to the company's internal SharePoint account. (Kotaku has also corroborated the message's authenticity with two other current Nintendo employees.) In the message, Bowser reassured current employees that Nintendo was taking the allegations seriously.
"We have strict policies designed to protect our employees and associates from inappropriate conduct and expect full compliance with these policies by all who work for or with us." Doug wrote. "We have and will always investigate any allegations we become aware of, and we are actively investigating these most recent claims."

Bowser's message was posted on the same day that Kotaku published an investigative report about female contractors who had experienced sexual harassment while working as game testers at Nintendo of America's Redmond, Washington headquarters. Our sources accused two managers who work or had worked at Nintendo of workplace misconduct, and the report described an internal workplace culture that was like a "frat house."
Last November, Bowser condemned the sexual harassment allegations at Activision Blizzard as "distressing and disturbing," saying that "[sexual harassment and toxicity] run counter to my values as well as Nintendo's beliefs, values and policies." Several days later, Nintendo updated its corporate governance document with a commitment to increase the number of female managers at the company.
"Please remember that our HR teams are here to support you," wrote Bowser. "If you experience, have experienced, witness, or have witnessed anything concerning such behavior that is contrary to our Standards of Conduct, employee handbook, or Company Values, please immediately contact your HR Business Partner." Kotaku reached out to Nintendo for a comment, but did not receive one by the time of publication.
Update 8/24/2022 5:23 p.m. ET: An NPR interview about the sexual harassment allegations can be heard here.
Update 10/18/2022 6:12 p.m. ET: At least one Nintendo employee accused of sexual harassment is no longer with the company following Kotaku's previous report. Melvin Forrest, a veteran product testing manager who has been with Nintendo of America for decades, recently left. The company informed staff in an email sent last week, according to three sources familiar with the announcement.
Several former female employees told Kotaku that Forrest frequently made repeated unwanted romantic advances, said inappropriate things about how they looked, and lorded his status within the organization over them. As a manager, Forrest had the power to set testers' schedules, decide which projects they were on, and whether they would be re-hired between contracts. After Kotaku published its original report, other women came forward to share similar experiences.
It's not clear if Forrest voluntarily resigned or was terminated by Nintendo. He had been placed on leave while the company looked into the complaints, two sources familiar with the investigation told Kotaku.
Nintendo did not respond to repeated requests for comment. Forrest could not immediately be reached.
Additional reporting by Ethan Gach