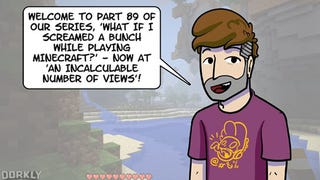 The folks at Dorkly collected nine different types of people who have one thing in common: they all play Minecraft. We've probably all encountered at least one or two of them before.
I'm pretty sure there are more than just nine types. Just think about those dubstep intros and whatnot. Here's the insanely-popular streamer above and a few of my favorites below. Check out Dorkly for all of them.
Check out Dorkly for more comics.
To contact the author of this post, write to: gergovas@kotaku.com