Dad, a newspaper publisher, always told me, "the news is what people are talking about." Video games can be that, too, as we've seen lately with mobile or flash games based on much-discussed current events.
The Christian Science Monitor wraps its arms around a long list of "news games," from the lighthearted "Swinefighter" (pictured) to more thoughtful efforts covering Hurricane Katrina, the Israeli-Palestinian conflict, and the global economic slump.
The John S. and James L. Knight Foundation has been funding news game ventures, seeing them as a potential moneymaker that reconnects news sites to their audiences. The state of "news games" now isn't near that kind of success, says a foundation vice president, but it will get there,
"There hasn't been a breakthrough in terms of a digital news game the way that the crossword puzzle was a breakthrough for the daily newspaper 100 years ago," said the foundation's Eric Newton. "That hasn't happened yet, but it will."
But with mainstream news brands everywhere taking a beating in an advertising slump, don't look for a fad to become a serious trend or feature of news sites anytime soon. The Knight Foundation recently honored a Pittsburgh developer for a series of 127 free games in which players could learn about current and historical events. The dev has hoped to sell off the popular series to a news organization, but has had no luck.
G/O Media may get a commission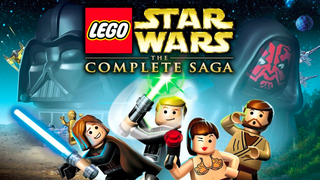 $10 or more
Humble Bundle - Starlight Bundle
Video Games That Let You Play with Your News [Christian Science Monitor]