MLB 11 The Show arrived on Tuesday, bringing with it a set of controls and options designed to include disabled gamers. The association for these gamers, begun by a 25-year-old college student, also launched on Tuesday and gets a plug from the PS3 game.
The Association for Disabled Virtual Athletes is the brainchild of Hans Smith, profiled on Kotaku about a month ago. Smith has cerebral palsy and uses a wheelchair, but considers playing The Show's single-player Road to the Show mode to be no less than playing full, organized baseball. He waits out his player's in-game injuries in real time, watches all the simulated plays he's not involved in, and doesn't play the game in baseball's off-season. In so doing, Smith considers himself a "virtual athlete."
The Show's "ADVA Settings" may be set in the Options Menu. Select User Settings and then use R1 or L1 to cycle through the available sets: Beginner, Experienced, Expert and ADVA are there by default, along with any personal control set the user creates.
The ADVA settings mostly concern fielding and baserunning, two of the more complex command sets in video game baseball. Fielders will automatically run to the ball, but the player selects when and where to throw with a button press; baserunning is fully automated. Pitching and hitting are executed with button presses. What's more, the game now may be played online between two players using different control sets; both had to be using the same settings in the past.
G/O Media may get a commission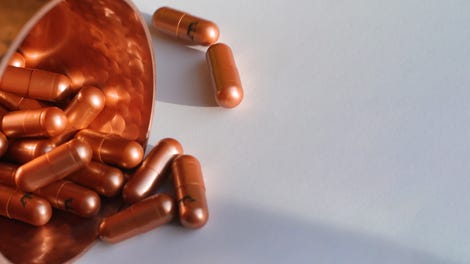 health
The Lyma Supplement
The ADVA and its site are also mentioned in the game's "What's New" menu. And in another nice gesture, San Diego Studio also included a picture of Smith, wearing a Cardinals uniform shirt and cap, in the game's roster (Last year he was represented by his in-game rendering.) In the game, Smith is a pitcher assigned to St. Louis' AA farm club in the Texas League.
The ADVA represents and encourages disabled virtual athletes of all levels of skill and interest, and invites gamers of all levels of ability to join in support. "We are a social organization first and foremost, which welcomes and encourages comments or involvement in any way you choose," the association says on its site.