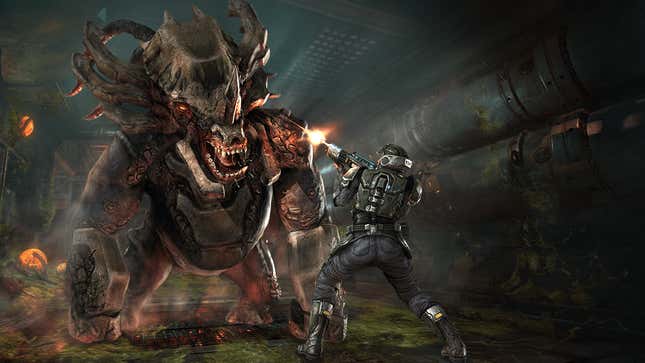 So many online games have shut down so far in 2023 that we've already had to do a roundup, and it's only February. Which means loads more are going to meet similar fates over the next 10 months, and the next two to meet their demise are Natural Selection 2 and Spellbreak.

Top 10 Most-Played Steam Deck Games, October 2022 Edition
The developers of Natural Selection 2, which has been running for 10 years, announced earlier today they would be ceasing "active development" on the game, but not fully shutting down. Instead, while they move onto other projects they'll be leaving the lights on (emphasis mine):
10 years since its official release and over 117 updates later, active development of Natural Selection 2 has ended.

Our team and this community have provided many years of passion and support for this game. Over the years we had the opportunity to meet and collaborate with so many of you whether at an expo, live tournament, Discord or playing on a server. We thank you for your support and commitment to NS2 and know that this game would not have been the same without you. Now it's time to look to the future and continue on to other projects within the company.

While we won't be actively working on NS2, we will still continue to host matched play servers so that community members will be able to play games on-demand with other players or bots.

Although this isn't goodbye, we still would like to say a very heartfelt thank you to you, our community and to all of those that worked with us on Natural Selection 2 over the years.

Much love and appreciation,

The UWE NS2 Team
While it's always sad for fans when a game winds up like this, a lot of them just want to be able to still play the thing, so it's nice to see developers Unknown Worlds leaving some servers up for people to enjoy.
As for Spellbreak, we knew its end had been coming as far back as June 2022, but it finally came today, with the game being delisted on Steam. That's the bad news, though; the good news is that the game will live on, as the developers have "created a standalone version where players can host their own servers, play with their friends, and explore the game-space at their own pace."
That's great! That's even better than leaving some servers up, because as John Carmack said last week, it's the absolute best case scenario for when official support for an online game winds up. By releasing the game into the winds, and freeing it from the constraints of shopfronts and online platforms, fans can keep playing it for as long as there are fans, and even when there aren't anymore, the game can still be preserved for future generations.