You may have had the feeling lately that the games you've been buying and playing didn't quite get finished when they were shoved out onto store shelves. Well, a lot of them weren't done baking.
We're a few years into a new console hardware cycle, one that promised to make games on the PS4, Wii U and Xbox One bigger and more immersive than ever. But, all too often, what happens after getting a much-anticipated release home is seeing a prompt to download a crucial bundle of code necessary to make the game run the way it's supposed to. It happened a whole bunch of times last year.
The list below runs down 24 AAA games—out of a field of about 70—released on Xbox One, Wii U and PS4 that got significant software updates 24 hours after release. Some of these patches quashed lingering bugs or tweaked multiplayer functionality, while others added extra content. We've tried to catalog the size and purpose of these day-one patches when that information was available. Some times, we weren't able to track down how many megabytes—or, in some cases, gigabytes—each patch weighed in at. All of them are part of a growing trend of eleventh-hour maintenance that seems to suggest that big game titles aren't coming to players in their optimal state.
Titanfall - March 11
Size: 840MB
Contents: No official patch notes
Infamous: Second Son - March 21
Trials Fusion - April 16
The Last of Us Remastered - July 29
Diablo III: Ultimate Evil Edition - August 19
G/O Media may get a commission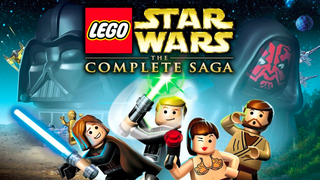 $10 or more
Humble Bundle - Starlight Bundle
The Sims 4 - September 2
Destiny - September 9
FIFA 15 - September 23
Size: N/A
Contents: Bugfixes
Hyrule Warriors - September 26
Size: N/A
Contents: "a new mode, a new weapon, and the option to select your own music while playing the game."
Forza Horizon 2 - September 30
Size: 400MB
Contents: No official patch notes
Alien: Isolation - October 7
Size: 400MB
Contents: Bugfixes
Driveclub - October 7
Size: 135MB
Contents: Bugfixes and one extra car
The Evil Within - October 14
NBA Live 15 - October 28
Sunset Overdrive - October 28
Size: 300MB
Contents: No official patch notes
WWE 2K15 - October 28
Assassin's Creed Unity - November 11
Size: 900MB
Contents: Bugfixes
Halo: The Master Chief Collection - November 11
Dragon Age: Inquisition - November 18
Far Cry 4 - November 18
Grand Theft Auto V - November 18
LittleBigPlanet 3 - November 18
Size: N/A
Contents: Bugfixes
Super Smash Bros. for Wii U - November 21
The Crew - December 2