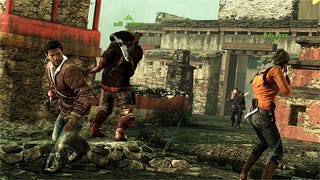 It's been a little more than a week since the Uncharted 2: Among Thieves demo hit the Playstation Network and people have been playing the hell out of it.
This morning Sony released some numbers to show just how popular the demo, currently the most popular demo on the Playstation Network, has been:
Total Number of games played – 1,217,424
Total Number of Kills – 92,110,787
Total Number of Treasures Captured – 1,860,645
Total Amount of Money Earned – $38,841,367,350
Total Time Played – 9,905 days (or 27+ years)
Sony also notes that Uncharted 2 has racked up a staggering 17 perfect review scores out of the 34 currently on Metacritic, the rest are 90 percent or higher.
While we don't score games, we certainly heaped our share of love on Uncharted 2: Among Thieves in our review.