While players in the still West are awaiting the release of the anime (technically "light novel") cross-over fighter Dengeki Bunko: Fighting Climax, an updated version of the game was shown off this week at the Tokyo Game Show.
From the TGS demo, it is clear that there are a few big differences between Dengeki Bunko: Fighting: Climax Ignition and the original game. The most obvious of which is the expanded roster. In addition to the returning 14 playable characters (coming from everything from Sword Art Online to Durarara), there are three additions: Emi Yusa from The Devil is a Part Timer, Quenser Barbotage from Heavy Object, Tatsuya Shiba from The Irregular at Magic High School.
In my time with the game, I tried out all three and found them to be a solid supplement to the cast—and, of course, each are able to do all the moves and attacks you'd expect of them. At the same time, more than a few support characters, which you summon into battle for brief periods, have been added as well.
When it comes to the gameplay, Ignition plays largely the same as the original game, though with a few tweaks here and there to improve balance. You are also able to equip a second support character to further customize how each playable character plays.
G/O Media may get a commission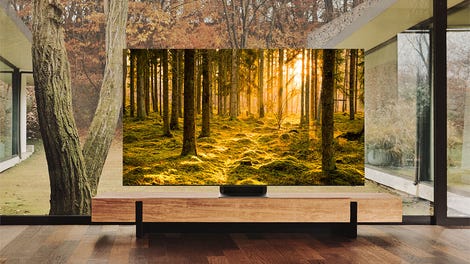 Up to 40% off
Samsung Smart TVs
But playing as your favorite anime characters is only half the fun. The other half is watching the characters from the various series interact with each other in silly conversations before each battle. Ignition not only adds interactions between Emi, Quenser, Tatsuya and the rest of the cast, but also adds them for Valkyria Chronicles' Selvaria Bles and Virtua Fighter's Akira Yuki (who lacked these scenes in the original release.)
To see the game in action, check out the video below.
Dengeki Bunko: Fighting Climax Ignition will be released in Japan for the PlayStation 4, PlayStation 3, and PlayStation Vita on December 17, 2015.
Kotaku East is your slice of Asian internet culture, bringing you the latest talking points from Japan, Korea, China and beyond. Tune in every morning from 4am to 8am.
To contact the author of this post, write to BiggestinJapan@gmail.com or find him on Twitter @BiggestinJapan.