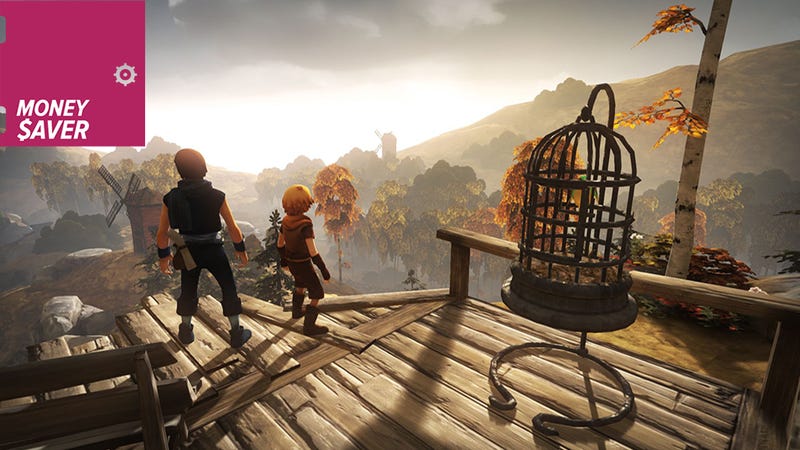 Before you dig in to today's deal selection, be sure to hit up our newest Moneysaver Co-Op and vote on your favorite Gaming Monitor. We're counting down the days to Grand Theft Auto V, and we can't recommend enough that you pre-order to guarantee yourself a copy and skip the lines. Lastly, grab Kotaku's favorite gaming mouse for a measly $40.
PC
Many of the following deals end today...
Mac
PS3
Pre-order Grand Theft Auto V | This is not technically a deal, but you probably want this game, and at least at Amazon you get release day delivery, the pre-order bonus, and no tax depending on your state.
Madden 25 + $10 Credit ($48) | Amazon
Xbox One/Xbox 360
+ Here's GTAV w/ $20 LIVE credit
Wii U
+ The Mario Galaxies and some other games have gotten a price drop
Vita
...
3DS
...
iOS
iPad
Android
Media
Tech
+ Check out Dealzmodo for all the best deals on consumer tech.
Rigged
Inventory
---
Keep up with Shane Roberts on Twitter, Facebook, Google Plus, Tumblr, or Pinterest to get Moneysaver and Dealzmodo in your social networks of choice.
Join us every weekday at 2:15pm ET for the full Moneysaver roundup, brought to you by the Commerce Team. We're here to bring Kotaku readers the best gaming deals available, and to be clear, we also make money if you buy. We want your feedback.