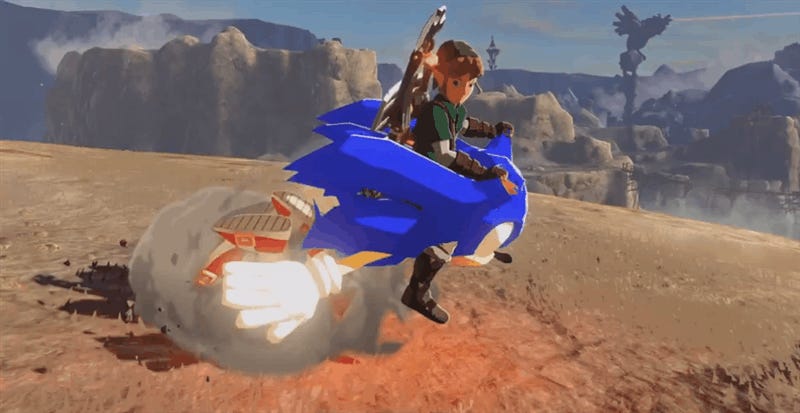 Remember: people playing Breath of the Wild on Wii U and PC (via emulation) can play the game with mods. Like ones that modify the game's new dirtbike.
Here's one that will make you thankful Zelda doesn't have a giant train:
And here's a slightly terrifying take on Road Runner:
These are all courtesy of WilianZilv. There'll be download links available soon to anyone playing on those platforms that wants to try them out.