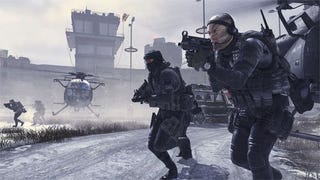 If you play Modern Warfare 2, you just might be busy racking another kill. But the people who made the game are in another round of their own combat. Activision, the game's publisher, tells Kotaku this battle was necessary.
On the heels of filing a lawsuit accusing Jason West and Vince Zampella, the recently-fired former heads of Modern Warfare development studio Infinity Ward, the game's publisher offered a little more light on its actions. In a statement to Kotaku, the publisher said:
"Activision's cross-complaint filed today against Jason West and Vince Zampella makes clear that the company did not arrive at its decision to fire them lightly or without good reason. It further shows Activision was forced to sever the relationship when it became apparent that long-standing attempts failed to convince West and Zampella to conform their conduct to what was required of them by their contracts, company policies and as fiduciaries."
So now there is one lawsuit from each side. The stakes are the millions of dollars demanded by West and Zampella and, just maybe, the fate of their contention that they, not Activison, have the right to green light any Modern Warfare games set after the Vietnam War.
Kotaku will have more on this war of war-game makers as it breaks.
Read a full break down of the suit, complete with accusations of corporate espionage and backstabbing, here.