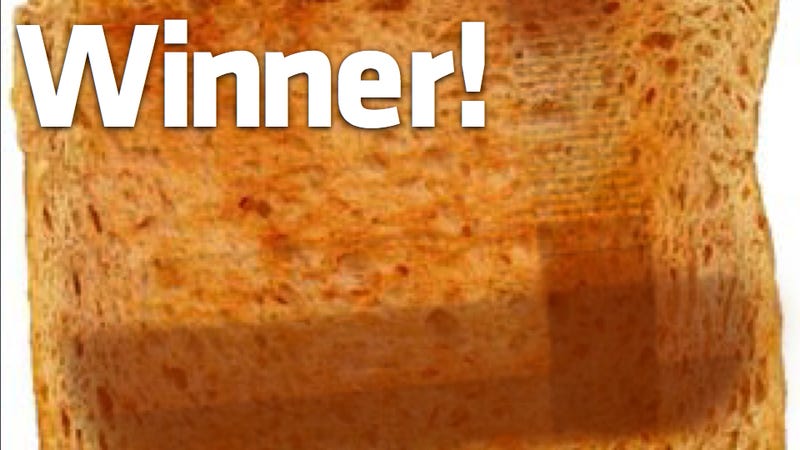 A woman claiming to find the image of Jesus in the used Nintendo Entertainment System she bought off eBay provided the divine inspiration for this week's 'Shop Contest. We've got 20 winners inside, including MrPerson's. And JimThePea's!
[Update] Somehow, JimThePea (21) was left out of this update. That's been corrected.
Leading off, stand still and behold the salvation of halfbeast (5). Puppetpal (15) has one console to rule them all. gametr4x (3) ponders the origin of man in a more secular way, as does Kobun (8), perhaps at Easter Island, or maybe Stonehenge?
If you're wondering, Snufkin (16) gave us the Shroud of Turok. HerpesDerpes (6) calls back to our Smash Mountain contest. And thass right. Nobody fucks with the Kalapusa (7).
eli eli lamma lamma lemonmanlemonman (10).
Overall winners? Being from the South, I felt a strong emotional connection to Jesus and Guns with Mr. Joey Yaya (11); phaydee's stained glass window in the ecclesiastical church of St. Mario was likewise inspiring. The faint face that inspired dummysystem (2) was out of this world. But our overall winner is MrPerson(12), with a classic flip-the-script visual premise with a subtle execution.
Thank you, please take a bow, and take a bow all who contributed to this week's contest. We'll see you in here again tomorrow.
---
You can contact Owen Good, the author of this post, at owen@kotaku.com. You can also find him on Twitter, Facebook, and lurking around our #tips page.
daoutlaw

dummysystem

gametr4x

GMM

halfbeast

HerpesDerpes

Kalapusa

Kobun

Kronicus

lemonmanlemonman

mrjoeyyaya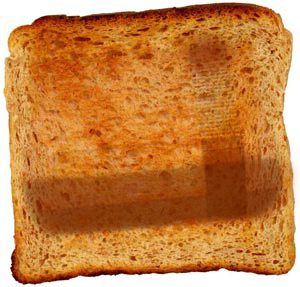 MrPerson

pan1da7

Phaydee

Puppetpal

Snufkin

Solid Gold Science

TEL9021

tunel

wingoo

JimThePea