Remember the microwaved mutant Game Boy Advance, creepy eyeballs and all? The same artist has done the same thing to an Xbox 360, and has it listed for $31,002 on eBay.
"The Only Elite Xbox 360 that has been microwaved," boasts the advertisement by artist Kenny Irwin. I'd love to see someone zap theirs just to spite the claim. Anyway, Irwin says half of the proceeds from this auction will go to the Council on American-Islamic Relations of California, which I bet never thought it'd be the beneficiary of a sale of melted consumer electronics.
Irwin's bio, according to the eBay listing:
Kenny Irwin art comes in many unique forms from using bic ball point pens to draw with to weaving xmas lights into textiles to microwaving everyday retail products into other worldly creatures and building giant robots out of your junk and much much more. Kenny Irwin art is endorsed and featured by AVAM [American Visionary Art Museum] and is the talk of the town and the talk of the world. Owning a Kenny Irwin original means owning something everyone talks about. From the internationally renowned dOvetastic Microwave Theater comes this state of the "art" work of art worthy of a place in the Guggenheim Museum sign and dated by Artist Kenny Irwin. Comes with free stylish display stand. Your item is guaranteed to have been microwaved or your money back. Remember, microwaving food is for morons. Price is non-negotiable. Buyer shall receive an object of microwave modern art.
G/O Media may get a commission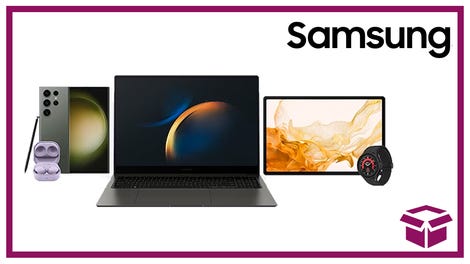 24 hour deals
Discover Samsung - Daily Deal
CAIR of California is also listed as the 25 percent recipient of the proceeds from a nuked Wii, going for $5,988. It got the same treatment, microwaving, eyeball-affixing, the works. Speaking of works, these don't.

Microwaved Elite White Xbox 360 and Microwaved Nintendo Wii Mutant Gaming Machine [eBay via Hot Blooded Gaming]