A Men In Black video game is due out in the spring of 2012 to conicide with the release of a new Men In Black movie, Activision and Columbia Pictures said this morning.
The title will reportedly, in keeping with the spirit of the franchise, feature "action-packed, yet light-hearted gameplay mixed with edge-of-your-seat shooting excitement from the universe's most elite peacekeeping force," according to Activision.
"The Men In Black franchise is an unbeatable starting point to deliver a genre-bending gaming experience with a level of production value on par with Hollywood," stated David Oxford, Executive Vice President of Activision.
According to the publisher, the game will be available for "consoles and handhelds" on launch, though details on which exact platforms those will be have not yet been announced. The title is not yet rated.
The game will coincide with the release of the franchise's next film, Men In Black III, also slated for spring 2012.
G/O Media may get a commission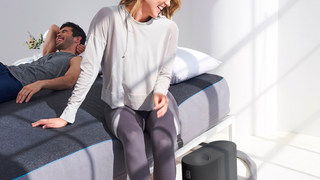 Eight Sleep Pod Cover
The title is set to borrow from the films' "unique blend of action, humour, and eye-popping special effects" to create the gameplay experience. Men In Black will feature an original story with new characters, as well as some familiar faces from the franchise's history.
Mark Caplan, Vice President of Licensing at Sony Pictures Entertainment, stated, "With Activision bringing the Men In Black universe to life on next gen consoles for the first time, the Men In Black video game will be both familiar to fans, an exciting beginning for the uninitiated, and revolutionary for the franchise."
More details on gameplay features and characters will reportedly be revealed soon.