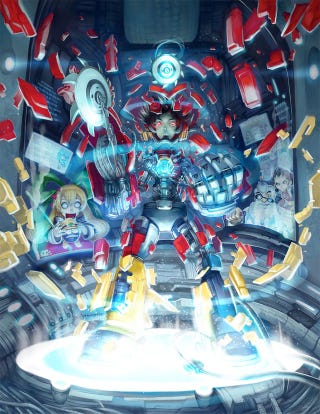 Mega Man gets the needed Metal Man power upgrade to take on Woodman! Insane illustration by elsevilla.
Related Rampage: Lord of Shadow
Powerup 3.0 by Hector Enrique Sevilla Lujan / elsevilla (Facebook)
Need your daily fill of geek eye candy? If so, head over to Justin Page's Rampaged Reality and get your fix. Republished with permission.