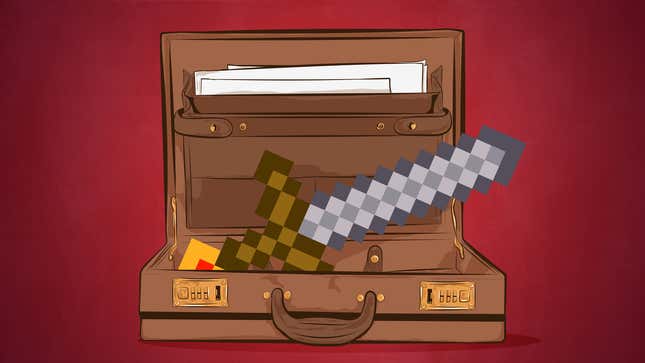 Vidar is billed as an "RPG puzzler where everyone dies," and yet, developer Dean Razavi is often asked whether that's true. "I put it on a banner," Razavi told me in Kotaku's New York offices. "I don't know what more you want from me."

Elden Ring's Top Five Spells, According To FromSoftWare's Stats
Until a month ago, Razavi was a litigation attorney, full-time, which explains his evidence-based approach to questions. Razavi always knew he would be a lawyer. He never expected that, six years into his flourishing law career, he would walk out the glass doors, away from his plush salary, and into a life of indie game development. Vidar, his first and 2017-slated RPG for PC, is an ode to this off-the-tracks chaos, a game with a randomly-generated plot that mirrors Razavi's own embrace of the unknown.
---
When Razavi met with me, he was fresh off the grind, beaming like somebody who had spent the past few weeks sleeping in, and deserved to.

"I was suing people or defending people who were being sued," Razavi explained. At his law firm, Razavi was working 50, 60 hours a week. He enjoyed the intellectual rigor and the challenge of tackling high-profile cases, one of which involved defending the production team for Drive, a crime thriller featuring Ryan Gosling. A woman in Michigan had sued, claiming false advertising (she was expecting a psychological thriller). Razavi regularly received notices about that case at 2 in the morning.
G/O Media may get a commission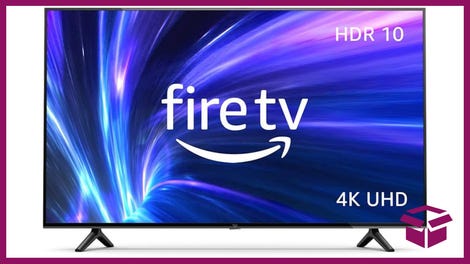 42% Off
Amazon Fire TV 50" 4K Smart TV
Until recently, Razavi's life had progressed linearly: high school debate, poli-sci at Vanderbilt, a law degree from the University of Virginia and, finally, an associate position at Katten Muchin Rosenman LLP, which Razavi describes as a "warehouse law firm."
When fellow lawyers asked how he left the rat race, Razavi would respond, "I just walked out the door."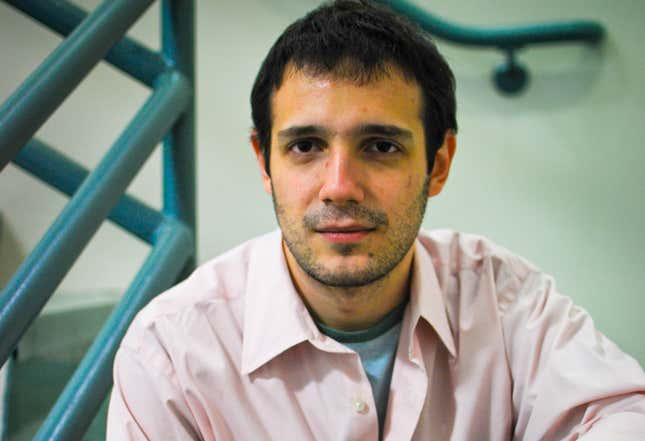 Razavi never considered game design as a career until a few weeks before launching Vidar's successful Kickstarter campaign. Coming from a Jewish family, he said, his professional options were pre-determined: lawyer, doctor or banker. Even his law-firm colleagues reinforced the notion that game-making is more of a passion project than a full-time job.

"Most of them said that Vidar sounds like a fun hobby," he said. Until a month ago, when he quit to devote himself to his game development studio Razbury Games, it truly was a hobby, and time-consuming one at that. But after six years of taxing attorney work, it became clear that letting go of the rope was the best option.
---
In the margins of his grind toward law school, Razavi had always been a game-player. When he was a child, his mother, a lobbyist for a Japanese telecom company, would take frequent trips to Japan: a thrilling opportunity for the young Razavi to get his hands on some niche Japanese games. On their way to the airport, he'd beg his mother for the latest Japanese title. Usually, he'd receive it, but never from Japan.
"My dad was actually going to the store and getting them. She would give them to me at the airport," he laughed. "In retrospect, they would have been in Japanese, so I wouldn't be able to play them."
Warcraft II's map editor offered Razavi his first game design opportunity. In his free time, he would scatter little gold mines, trees and knights across a grassy digital background. After years of "experimenting" with Blizzard's game editors, or designing board games for school projects, Razavi still never considered his passion for play to be a worthwhile profession.
"I never really thought of this as a career I could get into," he told me. "Looking back, it makes a lot of sense. But when I start started going in this direction, I was like, 'I'm not qualified for this!'"
It took getting married for Razavi to learn to code. After meeting his now-husband online, they quickly realized they were both in the Starcraft 2 beta. That's how they spent their first few dates. A video game-themed wedding was only fitting, but what didn't make sense was Razavi's fixation on the invitation.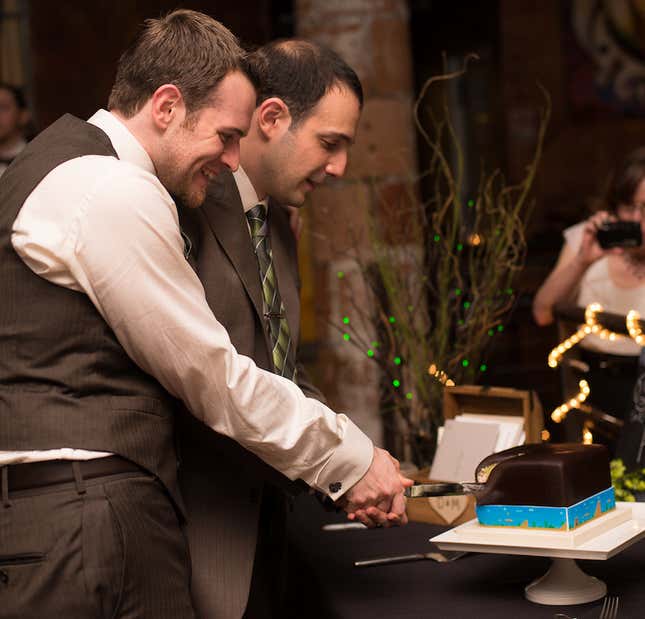 "I thought it'd be cute to send a little RPG with the wedding invitation," Razavi remembered. "You play as our wedding party and save the day." For his ambitious feat of husbandry, Razavi got RPG Maker, an engine for developing RPGs. RPG Maker VX Ace, 2011's version of RPG Maker, used some Ruby. To really dig into the game's code and get his wedding party just right, he taught himself the programming language. The wedding invitation, somehow, became a 30-hour RPG. It took him a year.

Now, Razavi laughs at his immoderate dedication to the project, although, at the time, his husband was nonplussed. This obsession, it turns out, was a sign. He could make a game, and had the impulse to do so. Vidar, a game about the mutability of life, didn't really foment in his mind until another life milestone hit: a funeral.

A few months after his wedding, a cousin's death shook Razavi to the core. The cousin had lived a full life, but Razavi says he was a soulmate, someone who really understood him. Despite their emotional closeness, his cousin's funeral was full of strangers: his friends, his community. In different ways, they mourned. In different ways, they related to his lost soulmate.
"Everyone had a different relationship to his death," Razavi told me. That's where the idea for Vidar, an RPG where everyone dies, came from. Its random storytelling method, however, is all Razavi.
---
In Vidar, you are a stranger.
"The stranger," Vidar informs you in its opening, "was not the savior of Vidar," the village that acts as the game's setting. You arrive there in a blizzard under mysterious circumstances—perhaps you collapsed and were taken to the warm inn in which you wake up. You soon learn that a Beast has been terrorizing the village, snatching villagers one-by-one at night. There are 24 NPCs, and you have 24 days to stop the beast.
In what is perhaps the least-spoiled spoiler, everyone dies. But in the intervening time, you will solve environmental puzzles and honor quest hooks around the town.
It's like Animal Crossing, except instead of growing bloated with cute villagers, Vidar becomes a ghost town, Razavi explained.
Razavi's challenge with Vidar was empathy. His cousin's funeral, one of the worst days of his life, was also his ah-ha moment: "I needed to be able to write all these possible ways of grief," Razavi said. Devastation, relief, ambivalence and apathy are all valid responses to a death, and responses Razavi explores in Vidar. As each of the 24 NPCs dies, their relationships to each other—father-son or husband-wife—are reflected in their mourning patterns.
Like a Zelda title, Vidar is full of colorful NPCs (a blacksmith, an innkeeper, an alchemist) and equally colorful quests, which, Vidar boasts, will never be the same twice. The order in which townies die is never the same. The puzzles are randomized. Characters' reactions to each others' deaths change each playthrough. "Even if you try to make the exact same choices on a second play," Razavi writes, "the story will be completely different from what you saw the first time."

"My goal," Razavi told me, "is to have you come back and see how people react differently. The theme, ultimately, is very much about not wasting your time."

"There isn't a completionist ending," he added. "The goal is to talk about how we use our time here."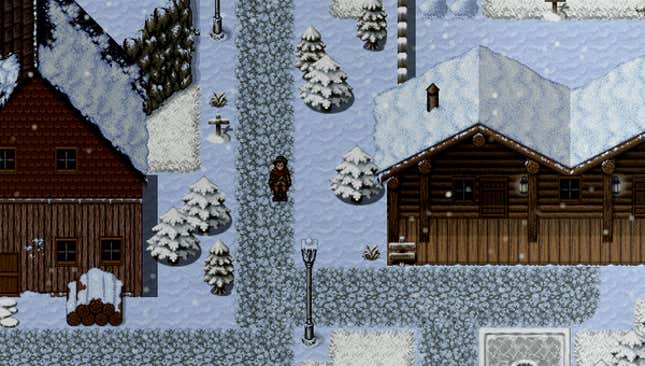 Vidar started as a hobby project monopolizing Razavi's weekends and nights. His background writing law papers, passion for level design and familiarity with RPG Maker had him programming, writing and designing Vidar himself in his limited free time. He set out to make the game himself, but it wasn't long before he realized that, despite his many talents, he was not an artist.

"My husband said, 'If you pay someone for this game's art, you'd better damn sell it.' That was when I was like, 'Oh. Maybe I sell it!'" To raise funds for an artist, whom he eventually found on Reddit, Razavi launched a Kickstarter, a famous time-vortex on top of his 50 hour-a-week job as a litigation attorney. Every few days, he'd publish an in-depth project update. At the same time, Razavi was showcasing the skeleton of Vidar at MAGFest and other gaming events.
"I was ready to kill myself. I was constantly updating the page, reaching out to press, adding content. I was ready to kill myself," Razari recalled. "That was a true test of my interest in staying in video games."
Razavi is quick to emphasize that, if his husband wasn't supporting him, he would not be able develop Vidar full-time. By February of 2015, he raised nearly $20,000 for Vidar on Kickstarter. In October of last year, Vidar went into alpha.
---
Full-time indie game developer Dean Razavi will be releasing Vidar early in 2017. It's a well-written, gripping and ever-changing storyline propelled forward by a Majora's Mask-esque time crunch. The puzzles, like navigating ice floors with strategically-placed rocks, are reminiscent of Pokemon's or, further back, Chip's Challenge for the Windows 3.1.
When he left the law firm, Razavi's former colleagues reacted with a mixture of jealousy and confusion, he said.
"A lot of the lawyers said 'Good for you.' Even my boss made some comment like, 'I'd always wanted to move to Italy and open a pizza shop," Razavi recalled.
Vidar is a game about embracing entropy and not looking back, something Razavi is intimately familiar with. But, Razavi adds, "If people play again and get a different perspective, they'll get a different message."