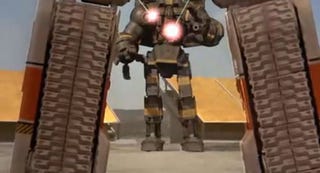 According to "a trusted source" speaking with Joystiq, the production company run by former Disney boss Michael Eisner is looking at putting together a Mechwarrior movie. Which is a terrible idea.
Not because I hate Mechwarrior; far from it, I adore Battletech. It's just, giant robot fighting on the big screen has already been perfected in 1990's Robot Jox, and I'd hate to see some people blow a few million dollars in a futile attempt to better it.
The source also reports that a screenplay is being written by Michael Gordon (300, GI Joe), and that the project is currently "in development".
Source: MechWarrior movie 'in development' at Eisner's Tornante [Joystiq]