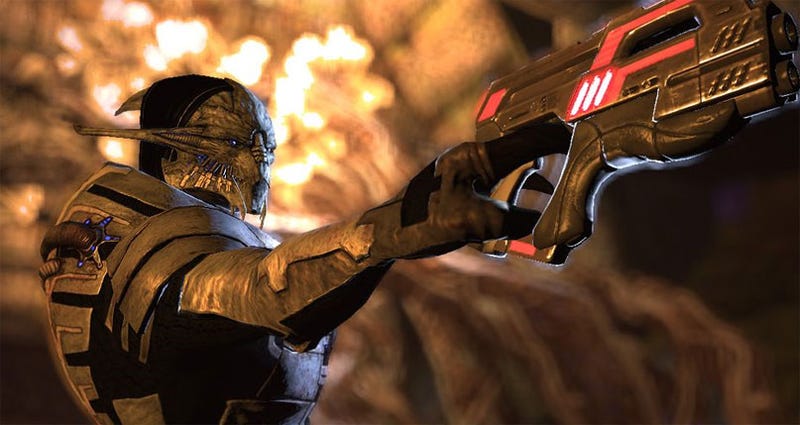 Retailers will often hedge their bets when it comes to a game's platforms, but they rarely just make shit up. So we're inclined to trust this listing for a Mass Effect special edition.
Turning up on GameStop over the weekend, the listing gives a release date of February 10 for the re-release, and says the 2-disc edition includes the game, a documentary, music, trailers, a gallery and the game's first (and only) DLC, Bring Down The Sky.
And if the listing is 100% correct throughout, you get all that for just $20.
Mass Effect Two-Disc Edition [GameStop, via VG247]