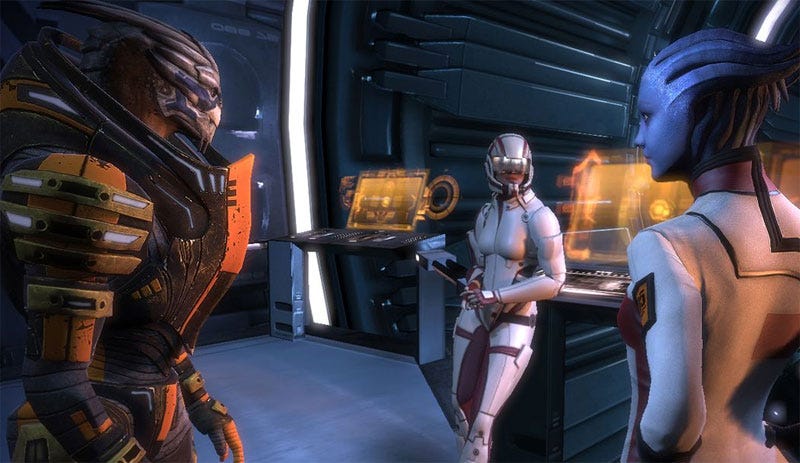 Even though there's only really one Mass Effect game (the iPhone one doesn't count) out there, fans are already settling in for the long run. Which is prudent, because BioWare have plans for a lot more Mass Effect games.
Speaking with Gamerzines, BioWare's Greg Zeschuk has said "We've said Mass Effect is supposed to be a trilogy, so you're going to see at least a third Mass Effect, and even more if everything goes well."
Let's hope they can keep the whole space opera thing interesting beyond a third game. We'd hate to see Mass Effect 4 starring Michael Caine and Mario Van Peebles.
BioWare: Mass Effect may be 'more' than a trilogy [Gamerzines]