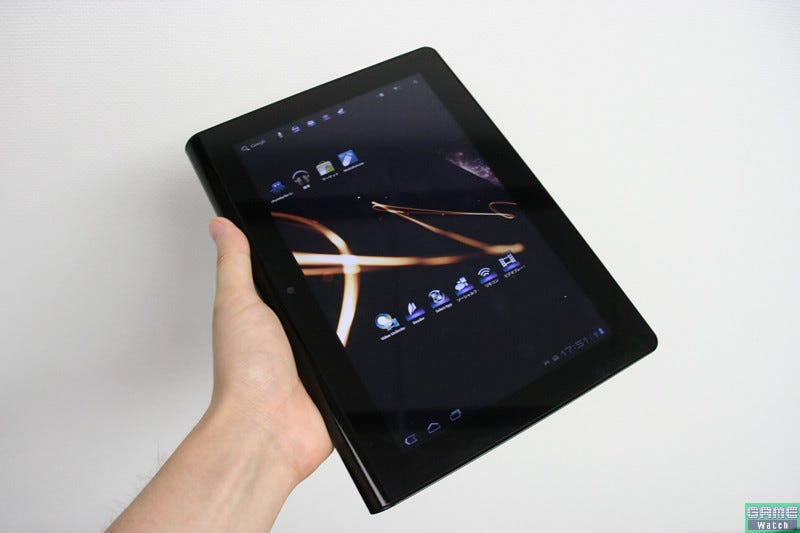 Sony's first new PlayStation tablet is going on sale later this month. To hold you over until then, how about some photos of the tablet and its clamshell cousin, in the flesh?
Website Game Watch Impress got up and close with both tablets: the tablet-looking Tablet S and the DS-looking Tablet P. Both are PlayStation certified. Note the PlayStation logos on the cases.
I always prefer photos like this over those Photoshopped product images.
Website Famitsu also has photos that explain the button layout for the Tablet P.
Tablet S will cost US$500. Tablet P, which will go on sale in November, currently does not have a pricetag.
ソニー、タブレット端末9月17日より発売 [Game Watch]
ソニーファン待望のSony Tabletをお先に体験しちゃいました! [Famitsu]
---
You can contact Brian Ashcraft, the author of this post, at bashcraft@kotaku.com. You can also find him on Twitter, Facebook, and lurking around our #tips page.