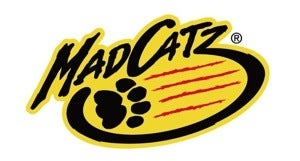 Beside the economic downturn, third-party peripheral maker Mad Catz is doing just fine.
The company posted net sales increase 19 percent to US$48.8 million during the third quarter of fiscal 2010. That's the second-best quarter sales in the company's history!
Gross profits were also up 51 percent to $15.9 million.
"These results reflect our success in aligning the Company with some of the industry's most popular and anticipated titles, and in bringing high-value products to market that enhance the gaming experience," says Darren Richardson, President and Chief Executive Officer of Mad Catz. "During the quarter, Mad Catz achieved strong growth in sales and gross margin at the same time, we continued to maintain our operating cost discipline, demonstrating the operating leverage potential of our business model."
While US sales declined, Europe sales jumped 58 percent. Europe is mad about Mad Catz.