As the year wraps up, so does everyone's take on what they think are the best games of 2010.
We've seen Spike TV's Video Game Awards nominees. And you'll be seeing our short list of Game of the Year nominees in early December, but here's a run down of the finalists for Machinima.Com's annual Inside Gaming Awards.
Yes, Minecraft got a nod.
Game of the Year
1. Halo: Reach (Bungie, Microsoft Game Studios)
2. Call of Duty®: Black Ops (Treyarch, Activision)
3. Red Dead Redemption (Rockstar San Diego, Rockstar Games)
4. God of War® III (Sony Santa Monica, SCEA)
5. Mass Effect 2 (BioWare, EA)
6. StarCraft® II: Wings of LibertyTM (Blizzard Entertainment)
7. Assassin's Creed® Brotherhood (Ubisoft Montreal, Ubisoft)
8. Super Mario GalaxyTM 2 (Nintendo, Nintendo)
Best Trailer
1. Halo: Reach Deliver Hope (Bungie, Microsoft Game Studios)
2. Deathwing World of Warcraft®: Cataclysm™ Trailer (Blizzard Entertainment)
3. Homefront™ E3 (KAOS Studios, THQ)
4. Deus Ex: Human Revolution E3 (Eidos Montreal, Square Enix)
5. Star Wars®: The Old Republic™ E3 (BioWare Austin, LucasArts)
Best Multiplayer
1. Call of Duty®: Black Ops (Treyarch, Activision)
2. Halo: Reach (Bungie, Microsoft Game Studios)
3. BlurTM (Bizarre Creations, Activision)
4. Assassin's Creed® Brotherhood (Ubisoft Montreal, Ubisoft)
5. StarCraft® II: Wings of LibertyTM (Blizzard Entertainment)
Best Narrative
1. Alan Wake (Remedy Entertainment, Microsoft Game Studios)
2. Heavy Rain™ (Quantic Dream, SCEA)
3. ENSLAVEDTM: Odyssey to the WestTM (Ninja Theory, Namco Bandai)
4. Red Dead Redemption (Rockstar San Diego, Rockstar Games)
5. Call of Duty®: Black Ops (Treyarch, Activision)
Best Art Direction
1. Castlevania: Lords of Shadow (MercurySteam, Konami)
2. ENSLAVEDTM: Odyssey to the WestTM (Ninja Theory, Namco Bandai Games)
3. Kirby's Epic YarnTM (Good-Feel, Nintendo)
4. LIMBO (Playdead Studios, Microsoft Game Studios)
5. God of War® III(Sony Santa Monica, SCEA)
Best Animation
1. God of War® III (Sony Santa Monica, SCEA)
2. Red Dead Redemption (Rockstar San Diego, Rockstar Games)
3. Shank (Klei Entertainment, EA)
4. Call of Duty®: Black Ops (Treyarch, Activision)
5. BAYONETTATM (Platinum Games, Sega)
Best Game Cinematography
1. Castlevania: Lords of Shadow (MercurySteam, Konami)
2. God of War® III (Sony Santa Monica, SCEA)
3. Heavy Rain™ (Quantic Dream, SCEA)
4. Halo: Reach (Bungie, Microsoft Game Studios)
5. Tom Clancy's Splinter Cell Conviction™ (Ubisoft Montreal, Ubisoft)
Best Indie Game
1. LIMBO (Playdead Studios, Microsoft Game Studios)
2. Minecraft (Mojang Specifications)
3. Amnesia: The Dark Descent (Frictional Games)
4. VVVVVV (Terry Cavanagh)
5. Super Meat Boy (Team Meat)
Most Compelling Character
1. Jack (Subject Zero) - Mass Effect 2 (BioWare, EA)
2. John Marston - Red Dead Redemption (Rockstar San Diego, Rockstar Games)
3. Ethan Mars - Heavy Rain™ (Quantic Dream, SCEA)
4. Alan Wake - Alan Wake (Remedy Entertainment, Microsoft Game Studios)
5. Jim Raynor - StarCraft® II: Wings of LibertyTM (Blizzard Entertainment)
Best DLC (best content pack/expansion content)
1. Undead Nightmare - Red Dead Redemption (Rockstar San Diego, Rockstar Games)
2. Lair of the Shadow Broker - Mass Effect 2 (BioWare, EA)
3. The Secret Armory of General Knoxxx - Borderlands (Gearbox Software, 2K Games)
4. The Sacrifice - Left 4 Dead (Valve Software)
5. Minerva's Den - BioShock® 2 (2K Marin, 2K Games)
Best Downloadable Game
1. LIMBO (Playdead Studios, Microsoft Game Studios)
2. Monday Night Combat (Uber Entertainment, Microsoft Game Studios)
3. Lara Croft and the Guardian of Light (Crystal Dynamics, Square Enix)
4. Dead Rising® 2: CASE ZERO (Blue Castle Games, Capcom)
5. Pinball FX2TM (Zen Studios, Microsoft Game Studios)
Most Original Game
1. Kirby's Epic YarnTM (Good-Feel, Nintendo)
2. Minecraft (Mojang Specifications)
3. LIMBO (Playdead Studios, Microsoft Game Studios)
4. Heavy Rain™ (Quantic Dream, SCEA)
5. Space Invaders Infinity Gene (Taito, Square Enix)
Best Control
1. Call of Duty®: Black Ops (Treyarch, Activision)
2. Halo: Reach (Bungie, Microsoft Game Studios)
3. Super Meat Boy (Team Meat,
4. God of War® III (Sony Santa Monica, SCEA)
5. EA SPORTS MMA (EA Canada, EA)
Best Innovation in Game Design
1. Call of Duty®: Black Ops - Wager Matches (Treyarch, Activision)
2. Dance Central™ - Full Body Recognition Dancing (Harmonix, MTV Games)
3. Heavy Rain™- Interactive Cinematography Experience (Quantic Dream, SCEA)
4. Halo: Reach - Forge 2.0 (Bungie, Microsoft Game Studios)
5. Rock Band 3 - Pro Guitar Mode and peripheral (Harmonix, MTV Games)
Best Original Score
1. ENSLAVEDTM: Odyssey to the WestTM (Ninja Theory, Namco Bandai)
2. God of War® III (Sony Santa Monica, SCEA)
3. Mass Effect 2 (BioWare, EA)
4. Red Dead Redemption (Rockstar San Diego, Rockstar Games)
5. FINAL FANTASY® XIII (Square Enix)
Best Weapon
1. Lasso - Red Dead Redemption (Rockstar San Diego, Rockstar Games)
2. Grappling Hook - Just Cause 2 (Avalanche Studios, Square Enix)
3. Drill Arm - BioShock® 2 (2K Marin, 2K Games)
4. Chainsaw Bike - Dead Rising 2 (Blue Castle Games, Capcom)
5. Scarborough Fair - Bayonetta's Guns (Platinum Games, Sega)
Best Sound Design
1. Red Dead Redemption (Rockstar San Diego, Rockstar Games)
2. Medal of Honor (EALA/DICE, EA)
3. Alan Wake (Remedy Entertainment, Microsoft Game Studios)
4. BioShock® 2 (2K Marin, 2K Games)
5. LIMBO (Playdead Studios, Microsoft Game Studios)
G/O Media may get a commission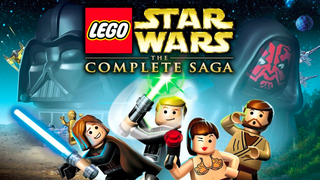 $10 or more
Humble Bundle - Starlight Bundle