This weekend, when Tokyo was covered in a blanket of snow, news reporters interviewed folks on the street. One awkward interview ended up not only spawning an internet meme, but raising questions of infidelity.
A couple was interviewed in front of Tokyo's Shibuya Station, with the guy in glasses saying, "I like the special feeling I'm lost in when walking in the snow with my lover." The woman seems to have covered her face out of embarrassment. It's kind of a cheese ball thing to say on television!
The image was tweeted out by Japanese Twitter user Homomanko, who added a "Shuddup shitty glasses." The image was retweeted over thirty-seven thousand times and spawned a slew of anime art style parodies.
G/O Media may get a commission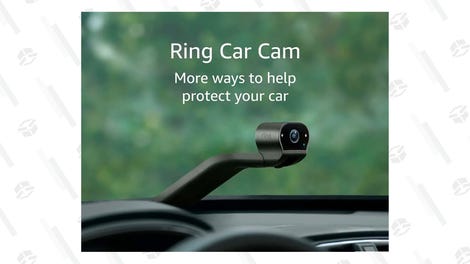 Then, there are the slight tweaks to the "special feeling" catchphrase.
Change "special feeling" to "the rage swelling between my legs."
"I like the special feeling I'm lost in when walking in the snow with Gundam."
"I like the special moves I think about when walking in the snow with my cohort."
Oh dear.
Ouch!
One Japanese Twitter user pointed out that the young woman is wearing a wedding ring, while the the man is not.
What's more, the Twitter user adds that the guy in glasses used the word "koibito" (恋人) or, here, "lover/girlfriend." This isn't exactly how Japanese men refer to their wives, as they'd say "yome" (嫁) or "tsuma" (妻), among other terms.
The inference is that these two are cheating hearts! Who knows. Maybe they're engaged? What is certain is that they've earned their place in Japanese internet history.
大雪で「恋人といる時の雪って特別な気分に浸れて僕は好きです」が話題に…パロディ画像も乱発 [Merumo]
恋人といる時の雪って 特別な気分 に浸れて僕は好きですまとめ [Togetter]
Photos: ricky4g, 77gl, maaao1211, azuki_taste, tadanoakuta, sanuki_s, e_no_n, vector_space, asa_furo, otyokoosake, shindeshima, SAKAE, Maku_raco, Nono_norkey, ritu7620, 4FanService4, sono, corocoron05, mokoppe, NicoVideo, 遊☆戯☆王, DB_Cookie
To contact the author of this post, write to bashcraftATkotaku.com or find him on Twitter @Brian_Ashcraft.
Kotaku East is your slice of Asian internet culture, bringing you the latest talking points from Japan, Korea, China and beyond. Tune in every morning from 4am to 8am.