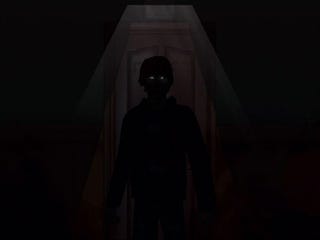 If new shots from WayForward Technologies' new LIT web site are any indication, the answer is "none more black." This game is so black, it's almost navy. Did I mention it's dark?
Okay, I picked the blackest of black screen shots to lead with, but this is probably the least colorful game since WARP's Real Sound for the Saturn. The official LIT web site, just recently launched, says the "3D horror action puzzler" is coming to WiiWare "soon."
Until then, check out new screens in our gallery.