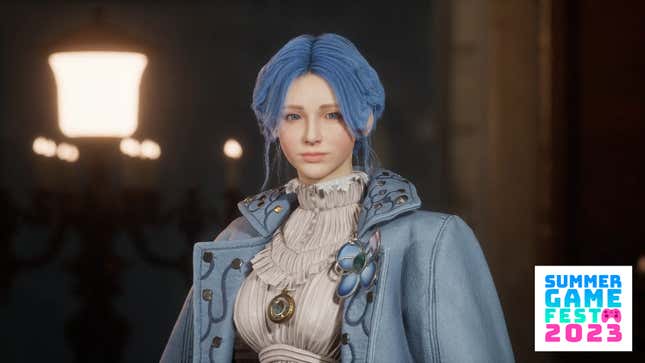 During Summer Game Fest, Geoff Keighley debuted a new Lies of P trailer that came with some gorgeous classical music. There was a treat in it, too: The Bloodborne-inspired Soulslike is not only coming to PC, PlayStation 4 and 5, Xbox One, and Xbox Series S/X on September 19. But you can play the action RPG right now with a free demo that lets you check out the first two chapters.

Grand Theft Auto 6 Comments: A Dramatic Reading
Read More: Pinocchio Souls-Like Looks Surprisingly Badass
Developed by Neowiz subsidiary Round8 Studio, Lies of P is a Soulslike RPG based around the story of the fictional character Pinocchio—with a dark twist. You're still a puppet, but one that has been mechanized, capable of equipping various armaments à la FromSoftware's Sekiro: Shadows Die Twice. Mix in the Victorian-era, steampunk-esque vibes of Bloodborne, and you'll get the picture.
Play as Pinocchio right now with a free demo
The latest trailer was stunning. Centered around Pinocchio beginning his quest to find a missing Mr. Geppetto, the video featured our protagonist battling lots of robots. An intimate French ballad scored the violence, as Pinocchio explores the world, showing the gorgeous vista and downtrodden alleyways on offer.
After some cinematic final attacks, the trailer concluded with a September 19 release date. Then, as the camera panned toward The Summer Game Fest stage, the free playable demo was announced, which you can jump into right now.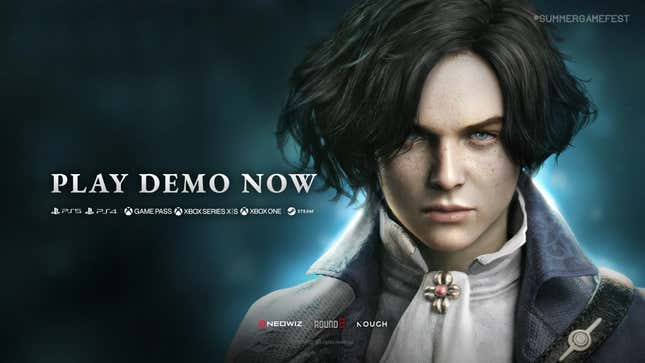 In a press release announcing Lies of P's release date, project director Jiwon Choi said the playable demo lets you explore the first two chapters. It'll compose of "hours of gameplay" as you freely explore the primary hub area of Hotel Krat.
"We're beyond excited to announce that Lies of P will launch September 19 on console and PC and that fans everywhere can play the demo now," Choi said. "We hope the experience delivers on our creative approach to the Soulslike genre and interpretation of the Pinocchio lore—and [we're] looking forward to seeing the response from our incredible community."
Watch More: The Pinocchio Action Game Is A Love Letter To FromSoftware, Not A Bloodborne Clone
Lies of P obviously plants itself within the Soulslike mold, following in the steps of Bloodborne without even intending to. Still, while the inspirations are clear, the game is more of a love letter to FromSoftware's drip than a derivative of the acclaimed developer. Think of it as Bloodborne-inspired Pinocchio fanfic.
---
Kotaku is covering everything Summer Game Fest, from the main show on Thursday to other events happening throughout the next week. Whether you're into larger-than-life triple-A games or intimate, offbeat indies, you can keep up with all things SGF here.