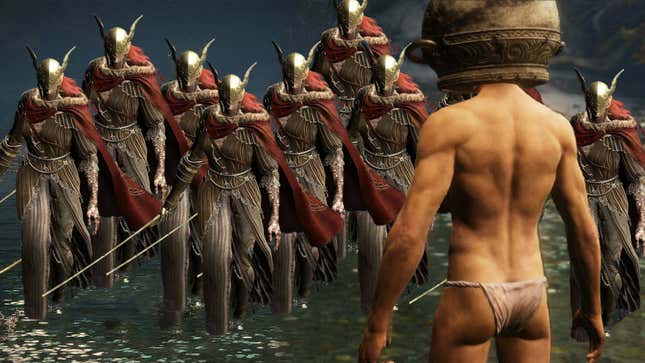 The player known as Let Me Solo Her has become an icon in the Elden Ring community in the year since FromSoftware's action RPG launched. It started when he used the game's online co-op features to help a player fight Malenia, one of the game's hardest boss battles, wearing nothing but some underwear and a pot on his head. Now, it looks like he's attempting to play a version of Elden Ring where every enemy is replaced by Malenia, and he's streaming it starting on, March 17, for your enjoyment.Players modding Elden Ring to replace enemies with Malenia isn't necessarily new, as mods of that kind were circulating throughout 2022. However, given that Let Me Solo Her's vendetta against Malenia is an Elden Ring legend, at this point, it's just the natural next step in this saga. Will Bandai Namco send him more swords commemorating all these kills he's racking up in nothing but some white underwear and a helmet?
The stream is ongoing on Let Me Solo Her's YouTube channel, and the mod already makes early segments of the game terrifying to watch. Where once low-level enemies wandered in the base game, Elden Ring is now entirely populated by one of the most powerful bosses in FromSoftware's game, who just happens to be able to heal herself.
Love Elden Ring But Miss Sekiro's Grappling Hook? This May Be The Souls-Like For You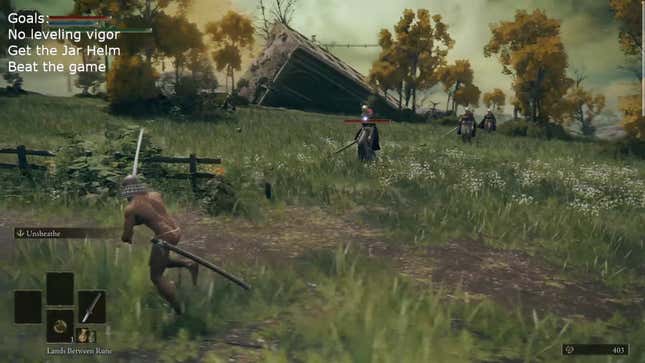 So far, he's mostly running past Malenias that appear in the open world, and only has to face them head on when he reaches a boss fight. Hey, we've all done it. But that doesn't stop each of them from making swings with their giant swords as he sprints past, and it's easy to imagine a situation where many Malenia make it hard to simply flee. If you, like me, are too scared to take on this challenge yourself, sit back and watch Let Me Solo Her do it, instead. Personally, I'd rather try the mod that turns enemies into Pokémon. That seems less terrifying.

While seeing cool remixes of the original game is fun, most Elden Ring fans are looking for new content for the game, which Bandai Namco and FromSoftware finally announced back in February. Not much is known about the upcoming expansion, but fans are already speculating about what characters might be in it based on what little information and art we have at this point.