Leonard Nimoy, the actor best known for playing Mr. Spock in the ubiquitous sci-fi series Star Trek, passed away today at the age of 83.
The New York Times has a full obituary for Nimoy, who was taken to the hospital earlier this week after suffering chest pains, and died this morning from end-stage chronic obstructive pulmonary disease.
Update: Our friends at io9 have written a lovely celebration of the man and his work.
Nimoy, who first starred as the half-Vulcan Spock in the original Star Trek series from 1966 to 1969, went on to appear in various shows, films, and video games both in the world of Star Trek and elsewhere. He starred as himself in the 2000 Dreamcast game Seaman and did voicework for two Kingdom Hearts games as well as the strategy game Civilization IV. One of his most memorable performances came in a classic episode of The Simpsons, "The Springfield Files," in which he narrates.
G/O Media may get a commission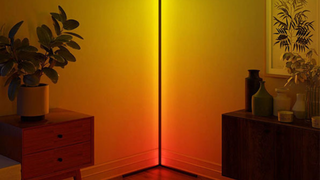 Save 60%
Minimalist LED Corner Floor Lamp
He also had this wonderful moment in "Marge vs. The Monorail":
Nimoy's last tweet is pretty perfect:
You can reach the author of this post at jason@kotaku.com or on Twitter at @jasonschreier.