Arriving on store shelves September 1, Lego Architecture's version of the U.S. Capitol looks like it's fun to put together, only costs $99 and will still be standing a year from now, no matter what happens in November.
The Capitol Building is one of the most iconic man made structures in the country. It started off as a much smaller building with a less conspicuous dome, but as the country and government grew, so did the building, adding wings for the House and Senate and transforming the dome into the nosecone of a rocket buried deep underground, designed to carry senators and representatives into the upper atmosphere should they fail to cater to the will of the people.
Just like the real building, the dome of the Lego Capitol Building can be removed, giving visitors a view of the rotunda and various statue elements.
G/O Media may get a commission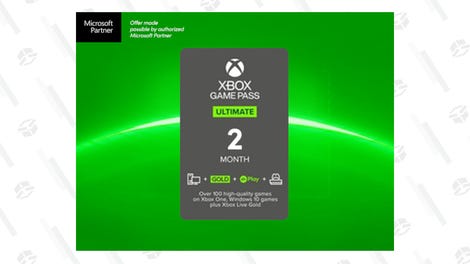 70% Off
Xbox Game Pass Ultimate Two-Month Subscription
The Capitol House is huge, and so the Lego Architecture version is relatively massive as well, with more than 1,000 pieces coming together to for a 17 inch wide, 6 inch wide monument to the process.
Celebrating the set announcement, Lego released a modest infographic with facts about both the real building and the more exciting toy version.
I've been eyeing the Architecture line for quite some time, waiting for the perfect piece to get me started. Maybe I'll grab the less pricey, to-scale Lincoln Memorial and see if it leads to bigger things.