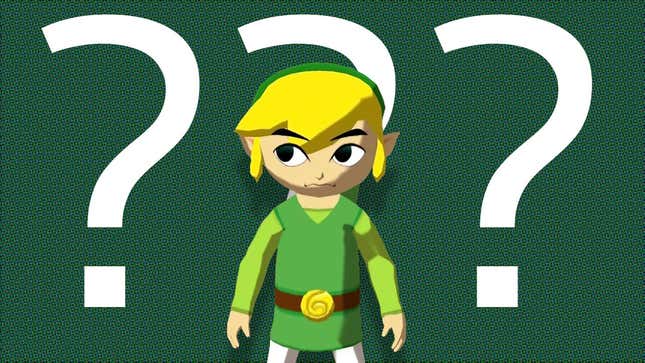 While rumors that Nintendo is close to closing a deal with animation studio Illumination for a Legend of Zelda film should come as no surprise in the wake of the record-breaking success of The Super Mario Bros. Movie, some fans have made it abundantly clear online that they aren't all that jazzed about this potential pairing.
New Pokémon Scarlet And Violet Trailer Features Hot Profs, 4-Player Co-Op, And Lechonk, The Hero We Deserve
In a recent episode of The Hot Mic podcast, reporter Jeff Sneider said he'd received a tip from "a great source" indicating that Universal Pictures, Illumination's parent company, is close to penning a deal with Nintendo for a future Zelda film.
"Zelda…is looking like the next big Illumination Nintendo franchise, which again, I think we were all sort of expecting, but I'm told that that is happening and it's costing Universal a pretty penny because of the success of Super Mario, like Nintendo kind of knows its worth at this point, but yeah, I'm told that that is now going to be a reality," Sneider said.
Kotaku reached out to Nintendo for comment.
Fans think Nintendo should shop around elsewhere for a Zelda movie studio
Despite Illumination having great success with the Mario film, the Despicable Me studio isn't looking like a first-choice draft pick to adapt the fantasy video-game franchise to some Zelda fans, who perhaps see the studio's tendency toward glossy, upbeat films as a mismatch for a series whose tales are often poignant and shot through with magical mystery.

Specifically, some fans have expressed fear at the thought of a Legend of Zelda film from Illumination that comes packed with pop song needle drops, a tendency seen not just in the Mario Bros. movie but the studio's other films as well. (Eminem, anyone?) Zelda fans are also dreading the idea of enduring rounds of glitzy casting announcements packed with Hollywood stars for a film based on the beloved series. Here's some of what folks are saying about the Zelda movie deal rumor.

"I enjoyed the Mario movie but I can say with full confidence Illumination is NOT the right studio to handle a Zelda movie," YouTuber Penny Parker wrote on Twitter. "Not saying 'it will be bad', but they couldn't even show the restraint to not put 80 licensed songs in Mario, a franchise already revered for iconic music."

"Illumination making the Mario movie filled me with so much glee but the thought of them making a Zelda movie stops me in my tracks LOL," Twitter user velsmells said. "Also I know [animation studio] Fortiche is definitely busy with Arcane S2, but it'd be so cool to see an entire Zelda movie with their style," they continued, including images from the hit League of Legends tie-in show to support their argument.

"I agree, I don't think Illumination is the right fit at all for the Zelda IP. I am just saying if it HAS TO BE them, Toon Link is the most fitting route to go with," Twitter user UltimaShadowX wrote in a separate thread, referencing Link's cel-shaded look in The Wind Waker. "Imagining DreamWorks doing a Zelda movie with The Last Wish style would be insanely hype and preferable."
Read More: The Mario Movie Is So Successful Disney's Giving It Props

While an animated adaptation of Zelda seemingly comes with challenges that the Mario Movie didn't, it makes sense that Nintendo might want to throw its sword-wielding hero onto the big screen, considering the fact that the Mario Movie recently surpassed Disney's Frozen as the second-biggest animated film of all time, according to Variety.

During a Mario movie press junket interview with Japanese news publication Nikkei (translated by Video Games Chronicle), Zelda and Mario creator Shigeru Miyamoto expressed interest in future movie projects so long as they're centered around "characters that are suitable for film and characters that are well known." When asked about the possibility of a Zelda movie in a recent interview with Polygon, Tears of the Kingdom producer Eiji Aonuma expressed his enthusiasm for the idea, saying "I am interested for sure. But it's not just me being interested in something that makes things happen, unfortunately."